When the Chelsea/Dexter girls game wrapped up, the boys took the court. While these weren't two undefeated teams like those that had just finished playing, their records weren't relevant: Chelsea/Dexter games are a Big Deal no matter what.
The Dexter student section did its best Children of Yost impression during Chelsea's introductions.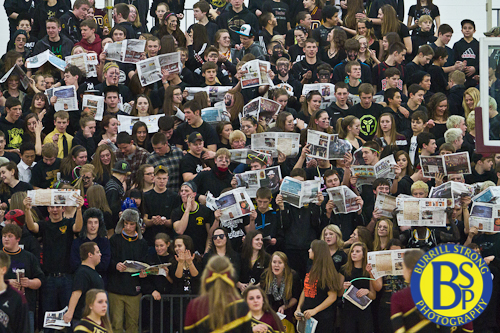 When it came time for Dexter's introductions, they continued what seems to be a burgeoning tradition: they shut off the lights and got their WWE on with a couple spotlights and a lot of yelling. I didn't get any worthwhile photos from this year's intros, but they did the same thing last year: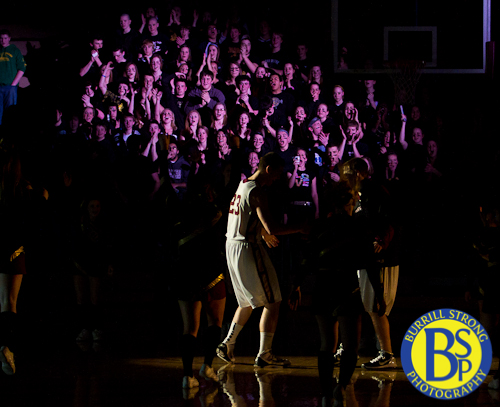 When the intros were done and the lights came back on, there was a strange white powder rising from the Dexter student section.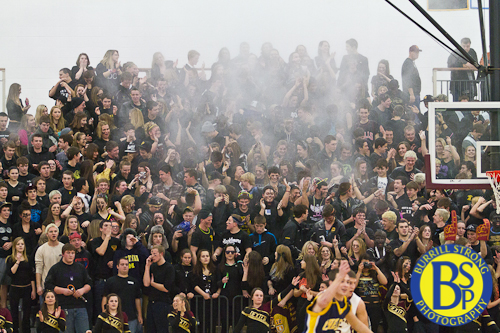 You can caption that in your own head. I don't need that trouble.
With all the pregame festivities out of the way, the players finally started doing all the running and dribbling and passing and shooting and fouling and whatnot. The gym was mostly full and the game was entertaining enough to keep the crowd loud.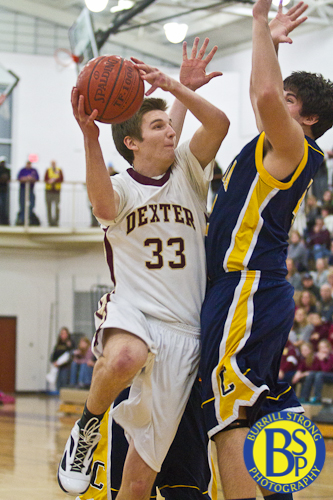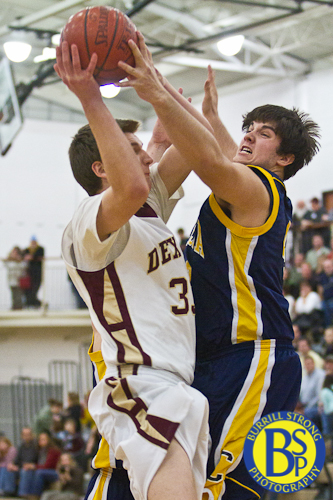 Chelsea students showed up to make some noise. There were a number of CHS athletes in the crowd: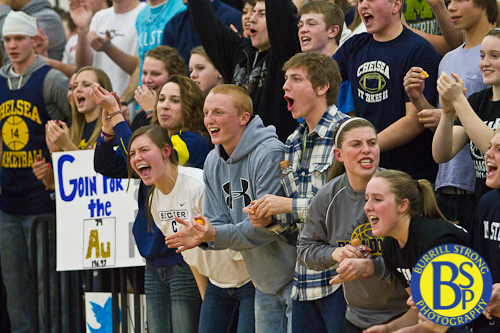 The three students in the middle play other sports for CHS. Who else plays for CHS? This crew: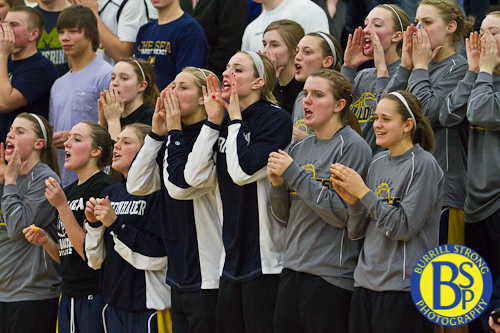 That's the Chelsea girls basketball team cheering on the boys. Yes indeed, the 11-0 Chelsea girls basketball team. As you can tell from the photo, they made plenty of noise.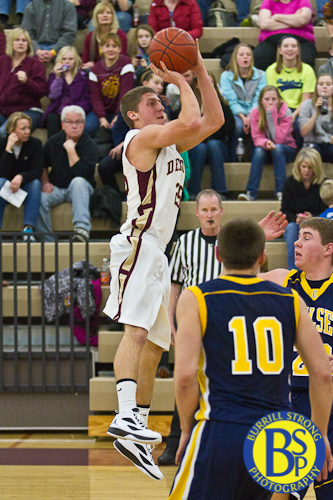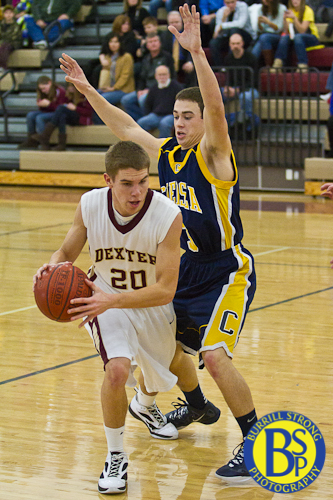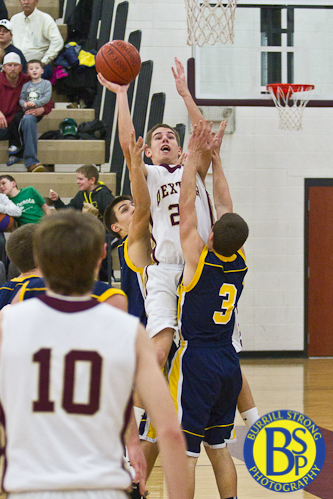 One of Chelsea's signs got all scientific: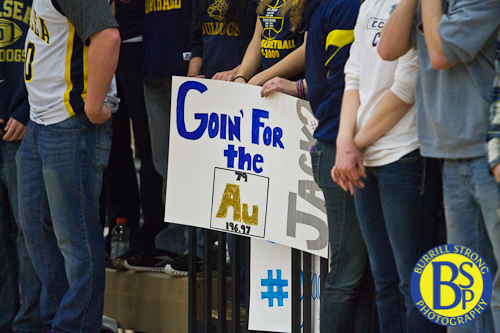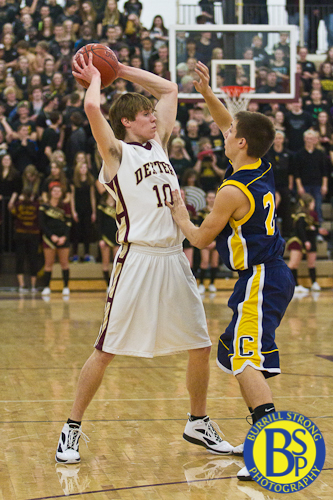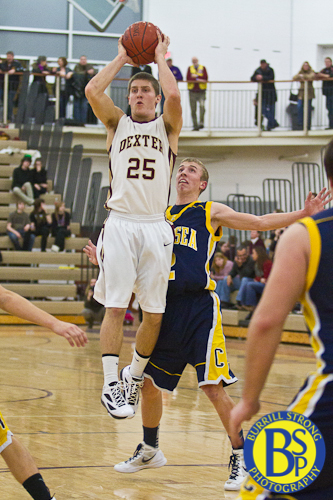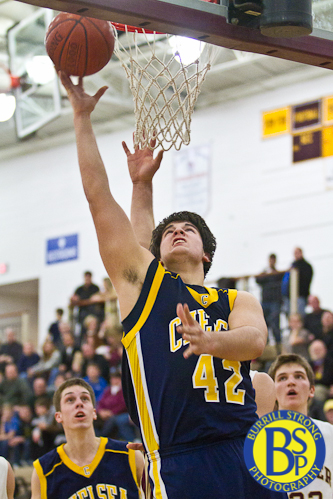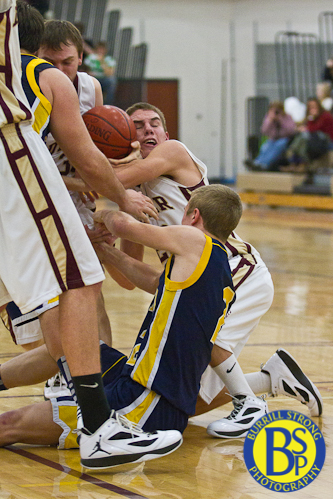 Hey, remember what I said about basketball referees standing in front of me?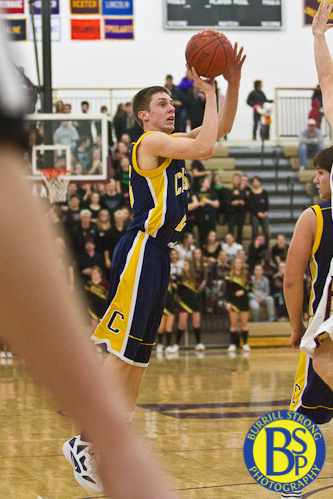 I guess an arm is better than a back. That's progress, right? But if any of you happen to be working on some sort of invisibility device, I'd suggest testing it on basketball referees who like standing in front of me. Please? Thank you.
Dexter lead nearly the entire game, but Chelsea wouldn't go away: Dexter pushed its lead to double digits a couple times, but each time Chelsea managed to bring it back down. Still, the Bulldogs couldn't quite take that final step of gaining the lead, so Dexter got the win.
Both teams — boys and girls — will face each other again later in the season.