Today is a cloudy, cold, blustery day with intermittent snow and high wind gusts. (Happy spring break, Chelsea students!) But none of that matters, because Annette, a loyal friend of the mindreader, sent me a ray of sunshine she received from Florida.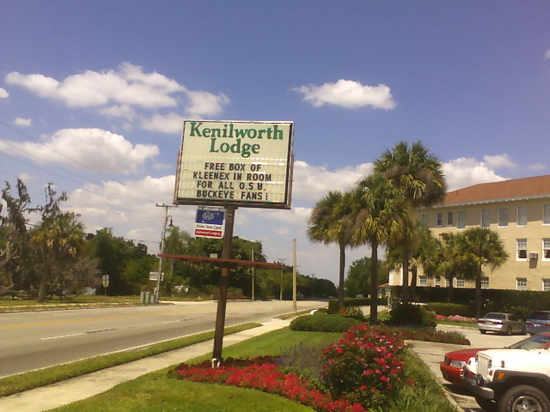 Believe me, I have no love in my heart for the Gators. (Less and less every day, in fact.) But I'm a Michigan fan, and that sign … well, that just warms my heart.
In other Ohio State news, we are learning more about Columbus' definition of safe. Let's compare:
Can you guess which university president, apparently pleasantly surprised by the numbers, hailed its celebration as "safe"?