Sports
Week 8 brought Dexter to town. Ah, Dexter. The Dreadnaughts — who use a ship as a mascot even though the type of battleship was the dreadnought, WHERE'S THE CONSISTENCY — are Chelsea's close and fierce sports rivals. Unfortunately for Dexter, the football rivalry has been one of the most lopsided series in the area. In fact, it might be THE most lopsided series in the area. How lopsided? Let's put it this way: I'm 31, and I was 14 (and even MORE awkward!) the last time Dexter beat Chelsea in football. Or let's put it another way: Dexter's current 17-year-old seniors weren't even one year old the last time Dexter beat Chelsea. There have been a few close games in the intervening years — including one VERY close call that put a proper scare into the Bulldogs regarding the winning streak — but after another victory in 2011, Chelsea's win streak was a very healthy 16 games. And…well, that streak really wasn't in great danger this year.
Okay, hold on. Let me explain. I'm about as cautious as it gets about expressing great confidence in the outcome of a game between rivals. Weird things happen in rivalries. Lousy teams beat good teams. Rivalries make me nervous. I'm terrified of assuming victory. But this year's Chelsea/Dexter football game? I mean, come on. Chelsea had a rough start to the year with three losses, but that got turned around with greatly improved play and four straight victories. And as for the Dreadnaughts…well, an 0-7 record featuring six extraordinarily lopsided losses provided little evidence of a team that could threaten an upset without an inconceivably great performance and a few big breaks.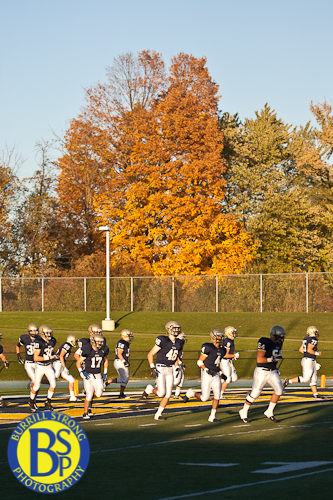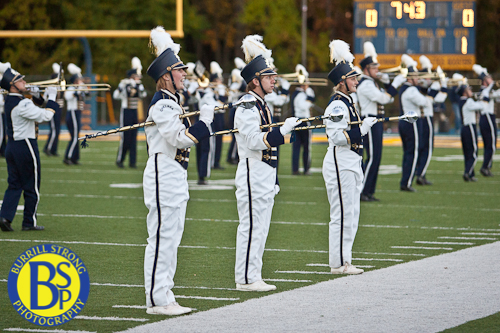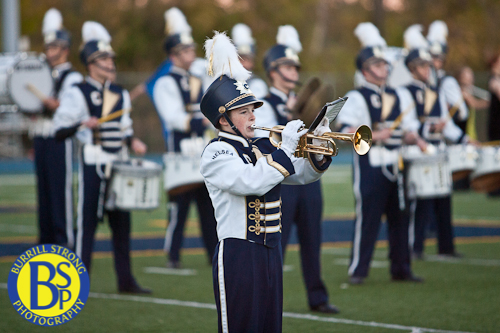 There were miniature cheerleaders in attendance: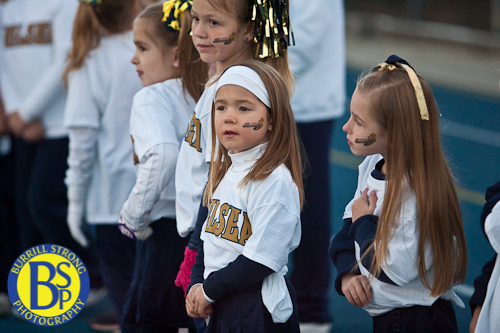 And, if I may break the timeline for a moment, they performed at halftime: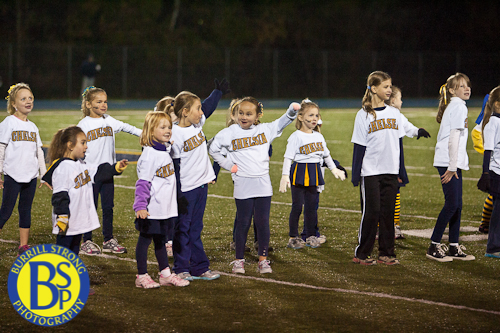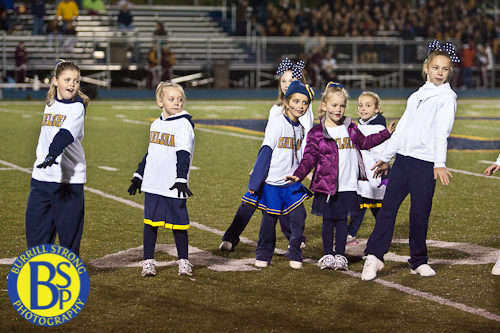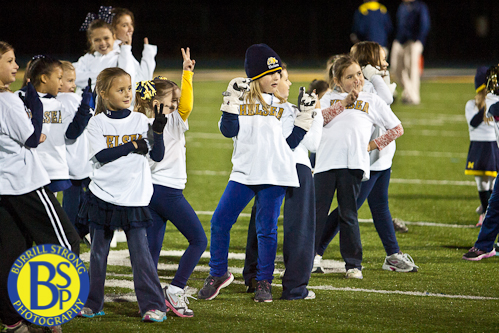 Anyway. Back to the timeline.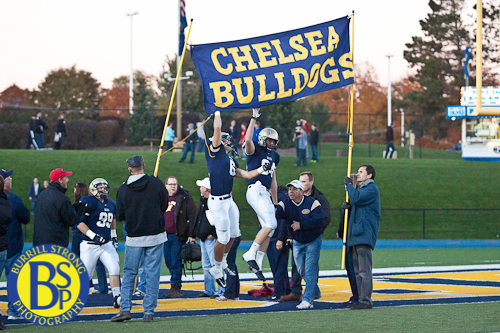 Shortly after the game started…yeah, it was apparent the win streak was going to grow. The Bulldogs didn't score on their first drive, but they scored a lot after that. This was not an evenly-matched game. At all.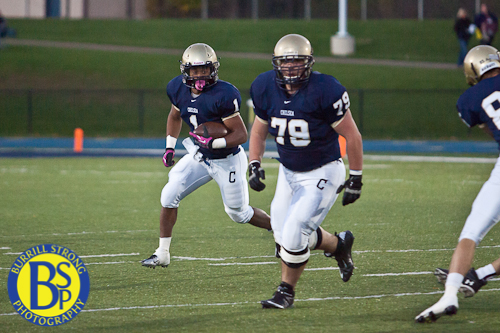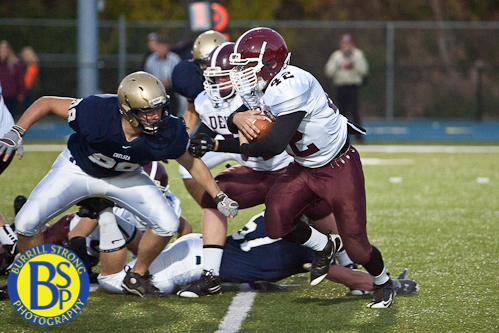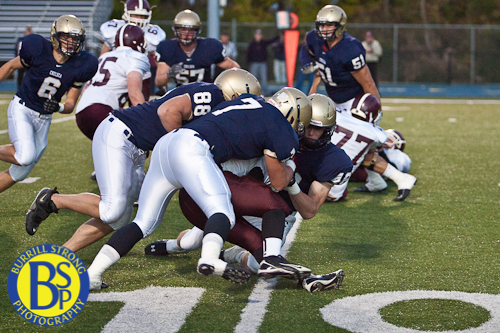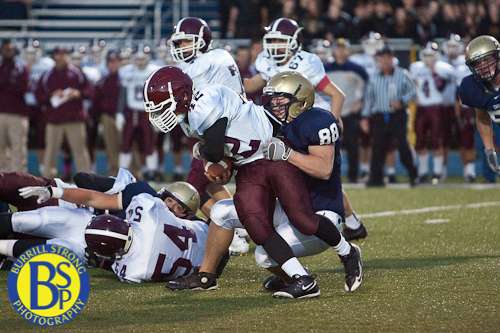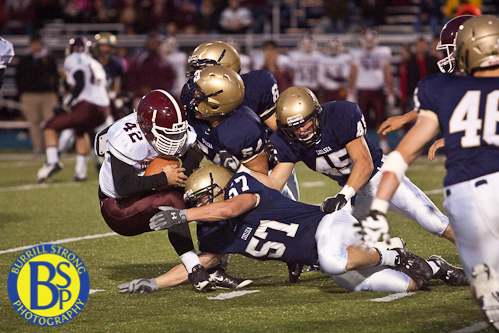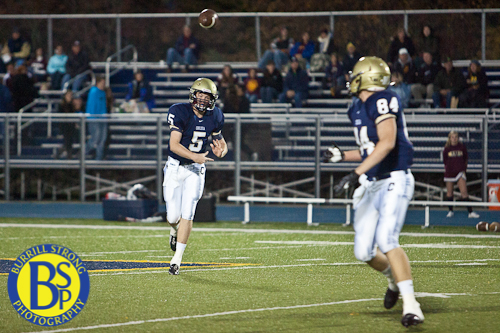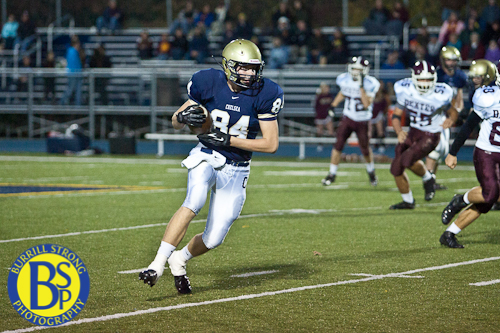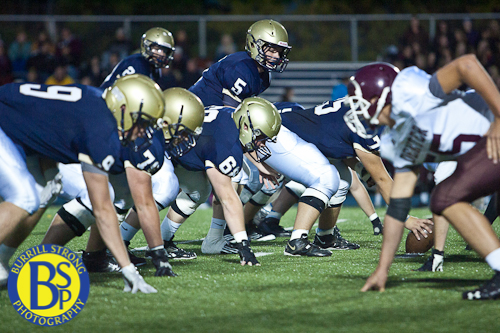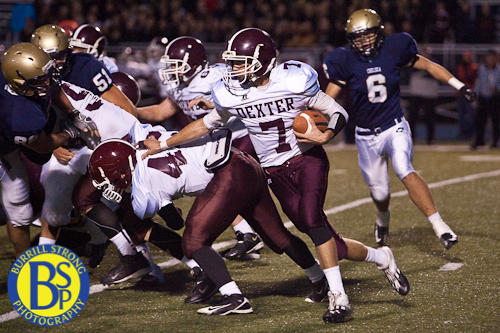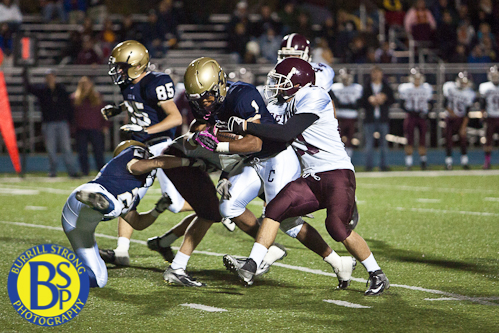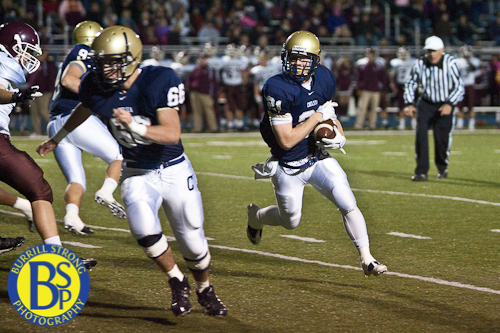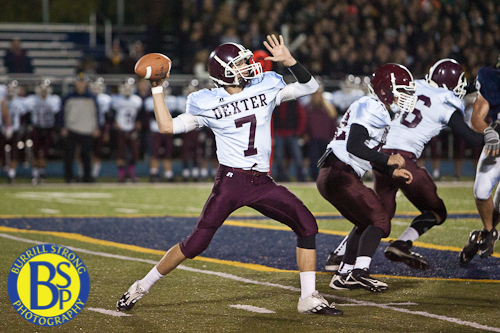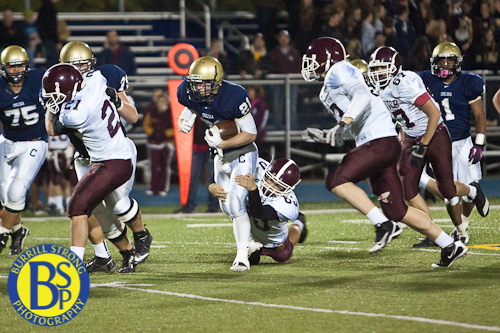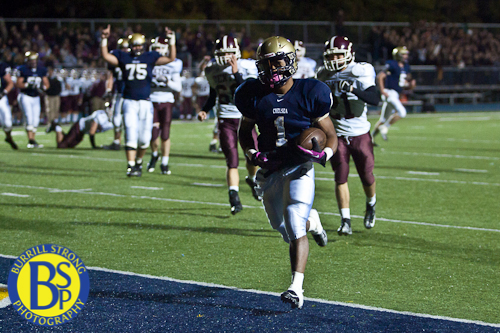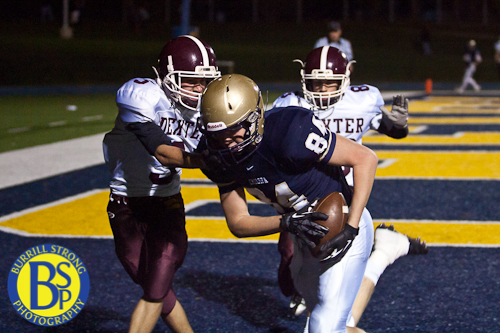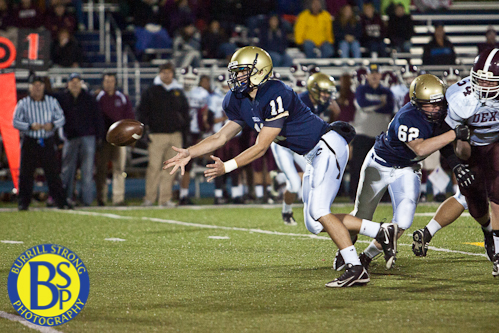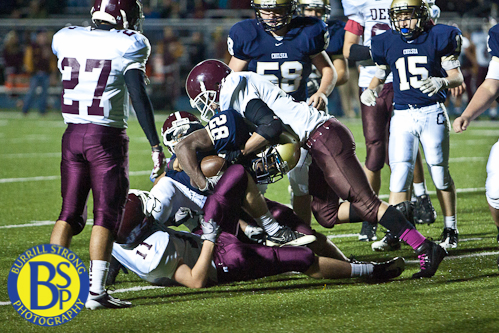 Chelsea put up 34 in the first half and took its foot off the gas in the second half, which resulted in a final score that was not representative of the lopsided nature of the game. (A certain high school football program in Ann Arbor could take notes from this. It's not bad to win by less than you could have.)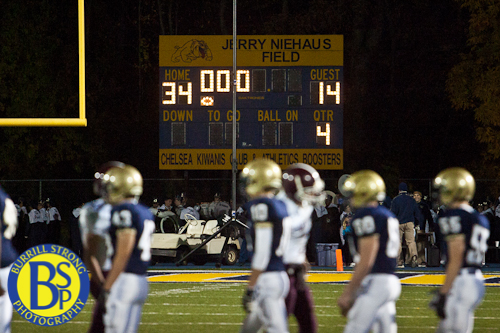 The win was Chelsea's 17th straight win over Dexter. More importantly, it was Chelsea's fifth straight win after opening the season with three losses, making the Haslett game a huge opportunity to clinch a playoff spot. I don't know if you all appreciate what a remarkable turnaround this team has engineered this season: from 0-3 to 5-3 with a very real chance at a guaranteed playoff berth. That is outstanding.
So. The regular season ends this Friday when Haslett comes to town. This is big. This is so big. The game is in Chelsea on Friday at 7pm. SHOW UP AND SUPPORT THE BULLDOGS. Please? Thank you. I look forward to seeing you there.
Recent Posts
Posts worth reading
Categories
Archives