One beautiful sunny Sunday afternoon I wandered down the road to see how the fall color was looking.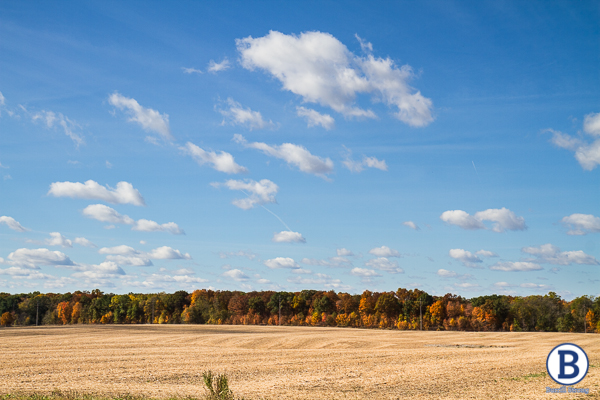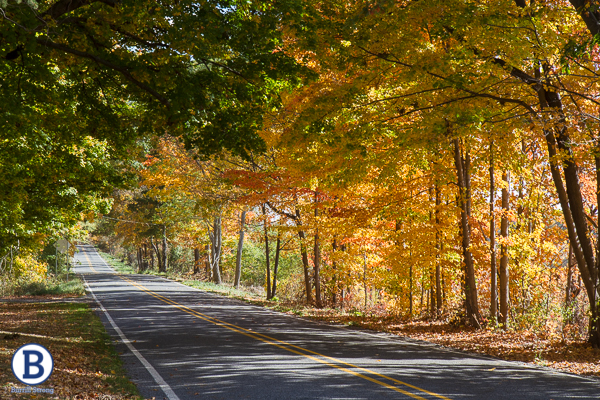 While I was admiring the color, this combine lumbered past me…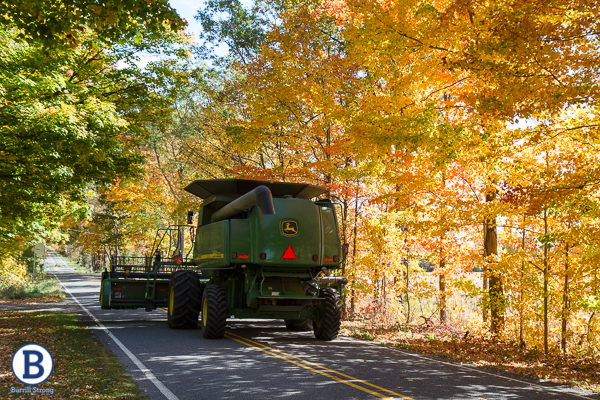 …and turned left into the field to start harvesting. When it got to work, it put out a big cloud of dust that wandered across the road into the scene I was photographing.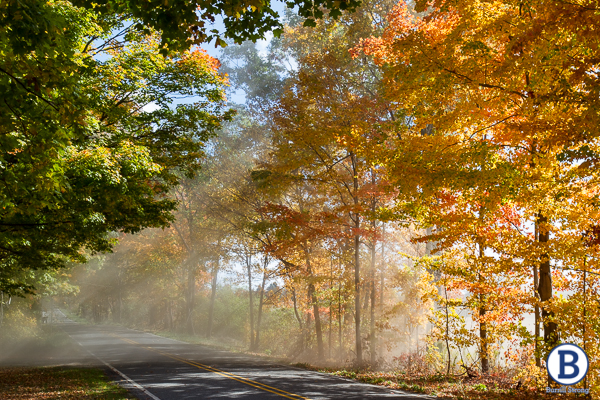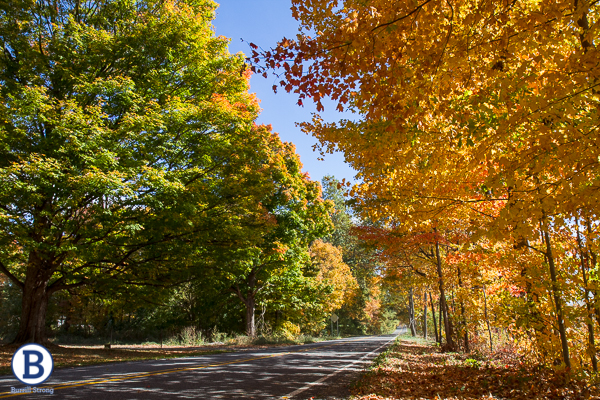 Fall in Michigan: the REAL most wonderful time of the year. (Sorry, Christmas.)