The boys basketball playoffs started with two games in Onsted: Chelsea vs Ida and Milan vs Onsted.
In the first, Chelsea defeated Ida by a comfortable margin.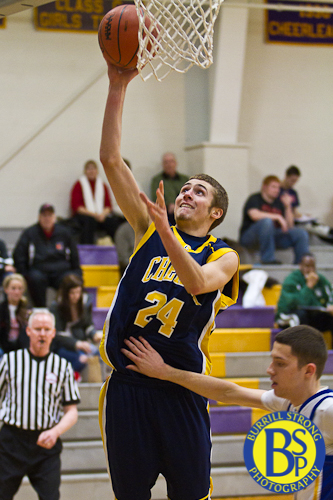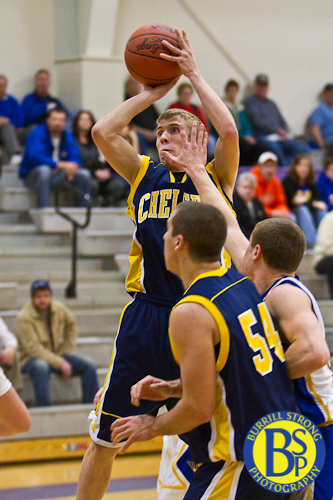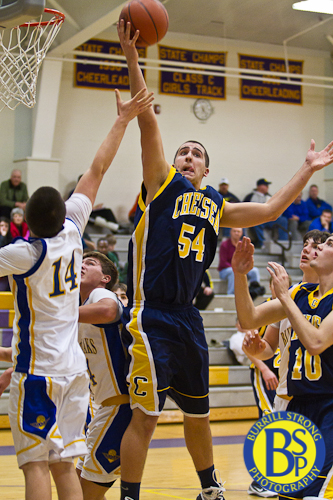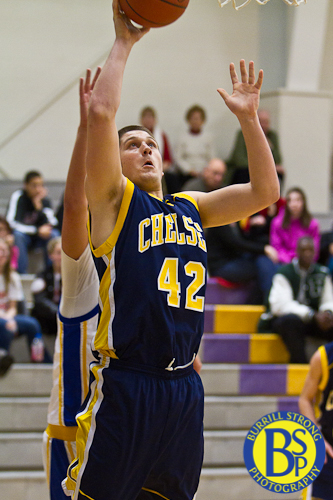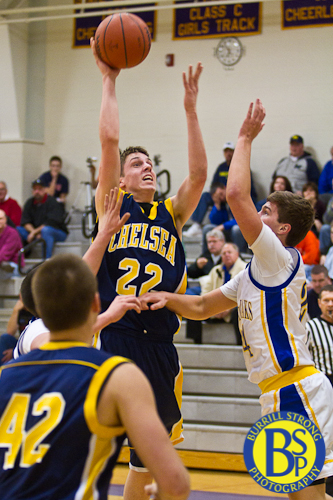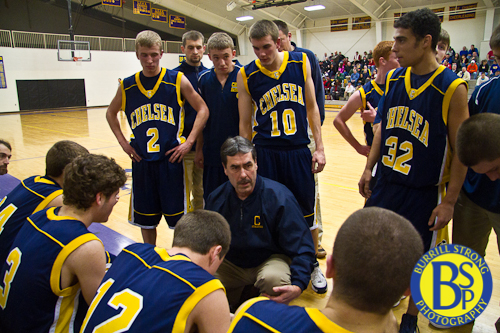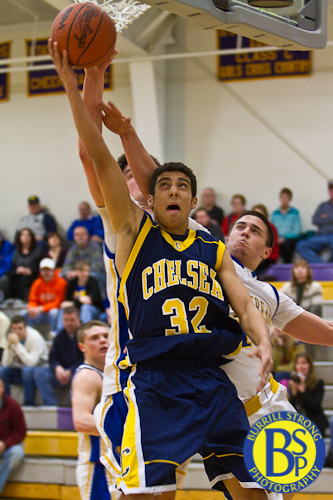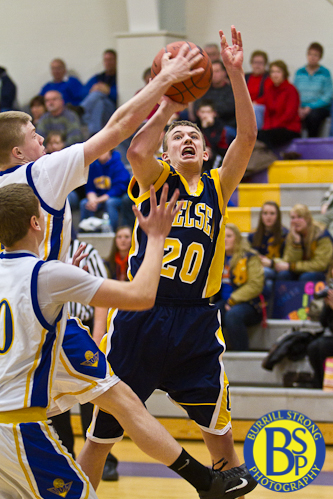 When I turned to get shots of the players on the bench, several players noticed my camera pointing in their direction and…well…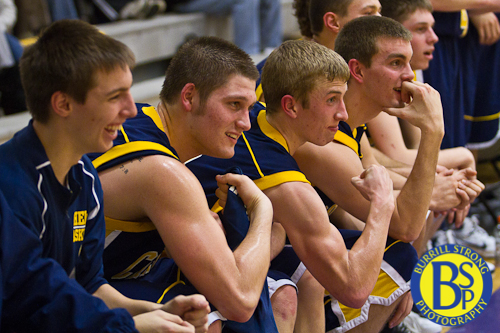 In the second game, Milan faced Onsted — and a substantially partisan hometown crowd.  Despite the raucous support for Onsted, Milan managed to built an ostensibly comfortable 15-point lead early in the fourth quarter.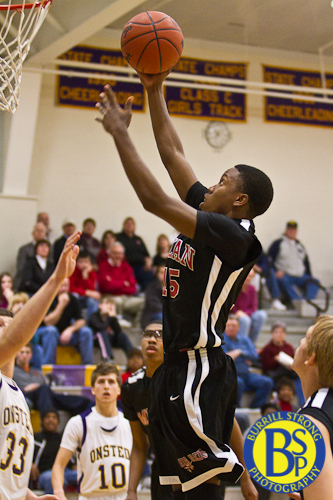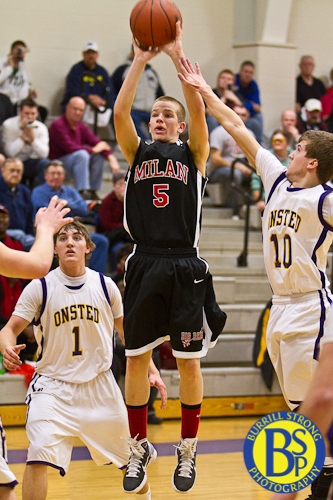 It may have been a decidedly pro-Onsted crowd, but the Milan student section had a noticeable presence: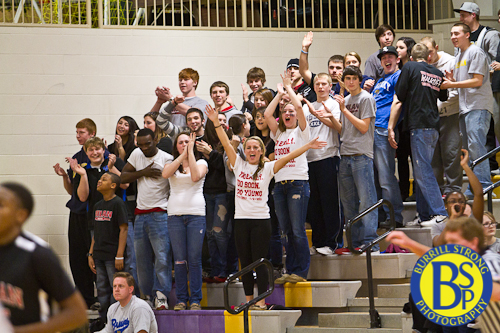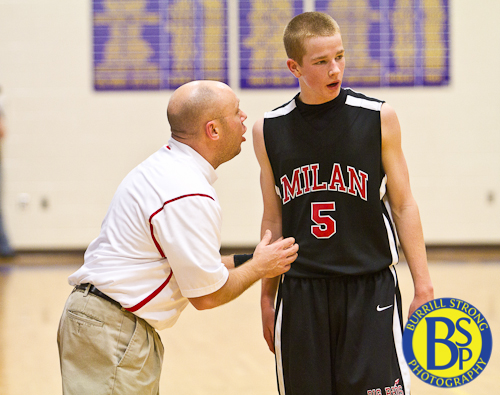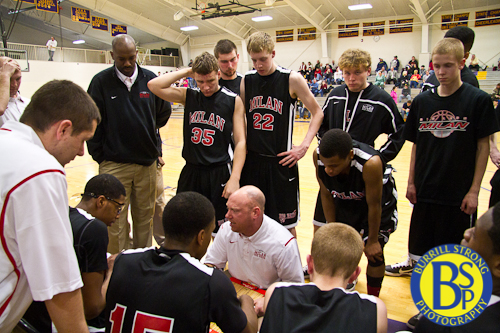 Late in the game, Milan's seemingly comfortable 15-point lead disappeared entirely; with less than a minute to play, Onsted completed its remarkable comeback by taking a one-point lead.  Milan was left with one chance to prolong its season…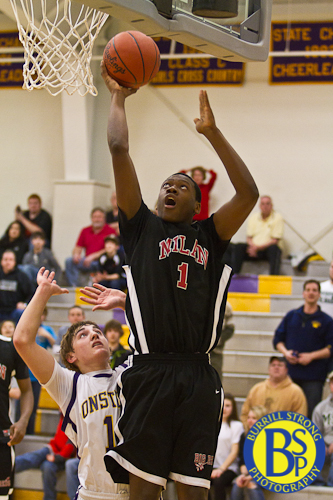 …and that's exactly what they did thanks to the layup pictured above.  And there was much rejoicing — though after surrendering a 15-point lead and managing to win only by a last-second shot, there was just as much relief as there was rejoicing.