Chelsea held a Veterans Day ceremony at the city's veterans memorial. The event attracted a great crowd of veterans.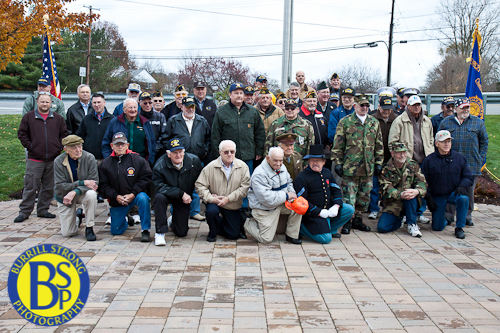 See those veterans kneeling in the front row? Those are the World War II veterans.
A group of students from South School — South Meadows Elementary for you newcomers who don't know any better — walked down to the park to sing a couple songs for the crowd.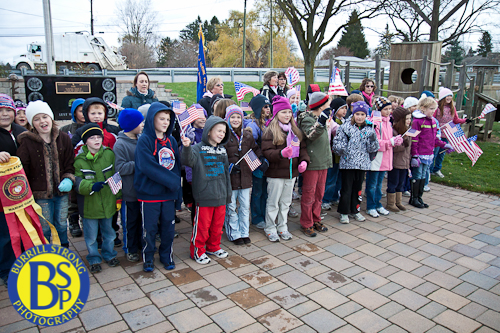 Chelsea mayor Jason Lindauer introduced the speaker.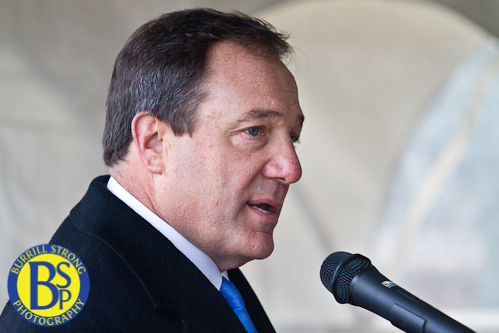 The speaker was Col. James Coolican.
Coolican served 28 years in the U.S. Marine Corps; his assignments included: Brigade Chief of Staff Advisor to the South Vietnamese Army; Company Commander, Marine Barracks, Washington, D.C.; U.S. Naval Academy Faculty; Chief of Staff, Plans and Operations Division-NATO HQ, Italy; Director Marine Corps Doctrine Center; and Chief of Staff, Marine Corps Forces, Europe.

His personal awards include the Navy Cross; Legion of Merit; Navy-Marine Corps Medal; Bronze Star with Combat Distinguishing Device; Purple Heart; Defense Meritorious Service Medal; Combat Action Ribbon; Vietnamese Cross of Gallantry; and Vietnamese Honor Medal.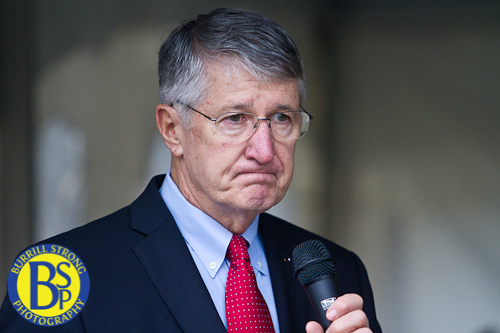 Col. Coolican started out by talking to the kids.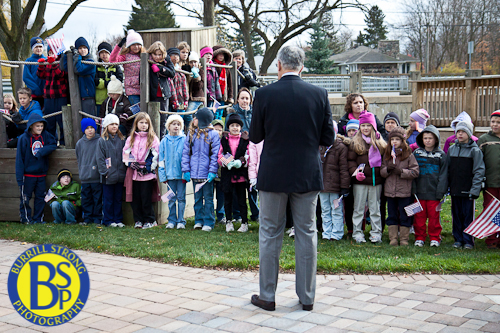 He then spoke to the crowd as a whole. His speech wasn't short, but it was worth every second.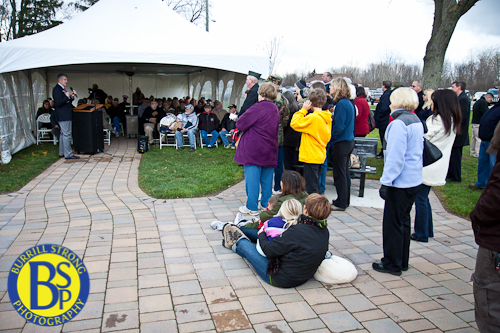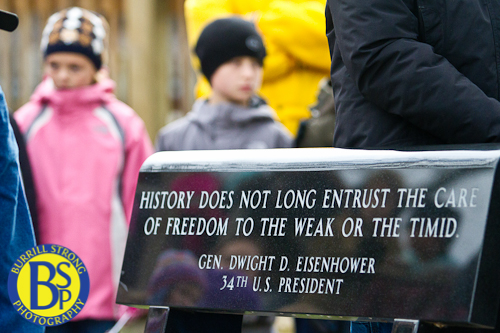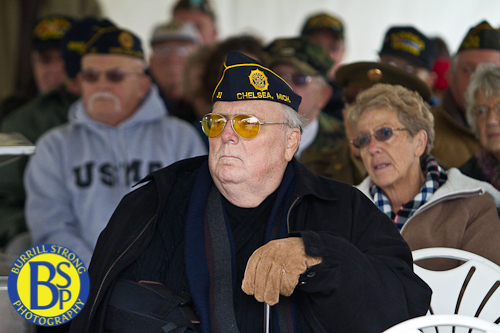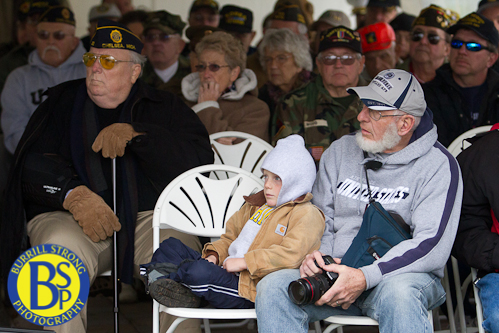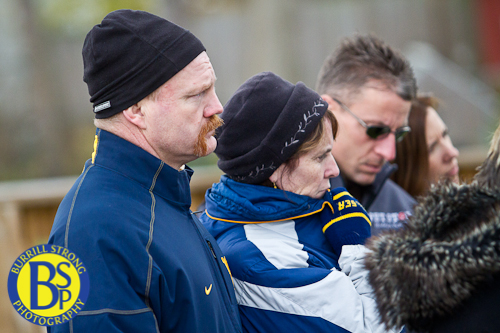 When the ceremony was finished, the students thanked the veterans for their service.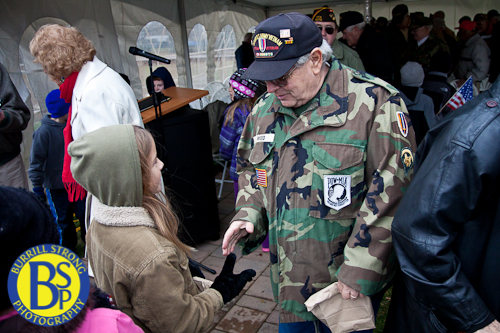 Afterwards, the veterans headed to the conference center at the Comfort Inn to watch the Chelsea library's documentary detailing the experiences of local World War II veterans.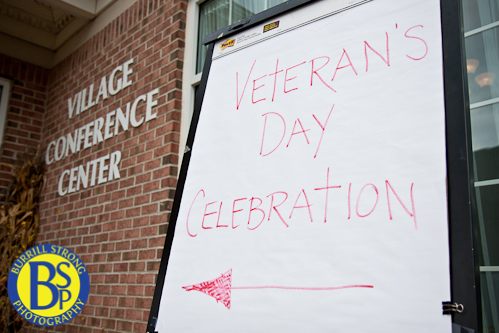 Before the documentary, Jeremy Ziegler gave the Toast for the Fallen.