Next up in Chelsea's Geek the Library photos is a notable person of note: Nancy. Why is Nancy a notable person of note? She's the state librarian! Like, for the WHOLE STATE and stuff. She came to Chelsea to have her Geek photo taken and to tour the library.
So…what does she geek? Well, this shouldn't surprise you: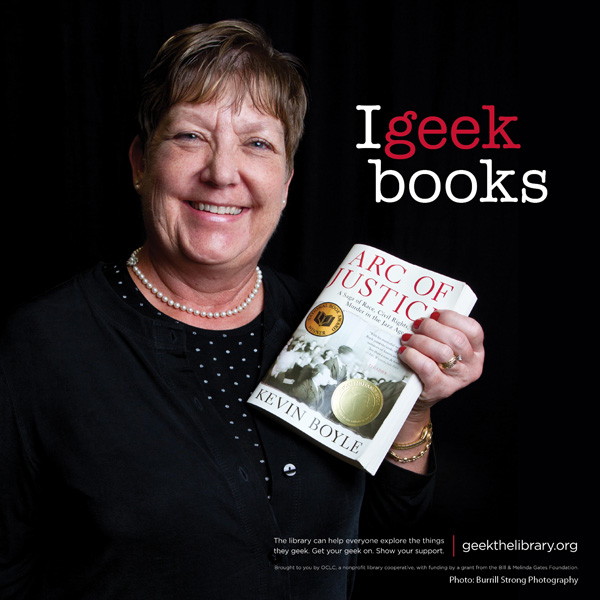 But there's more to Nancy than just books: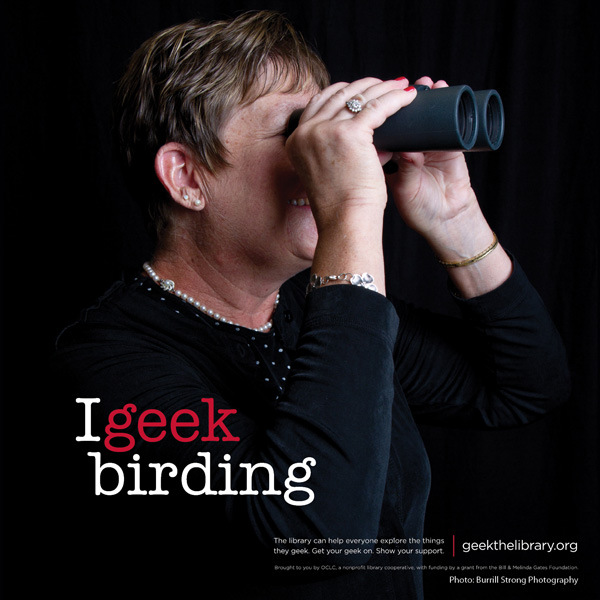 Do you feel like a bird? Because Nancy is looking at you!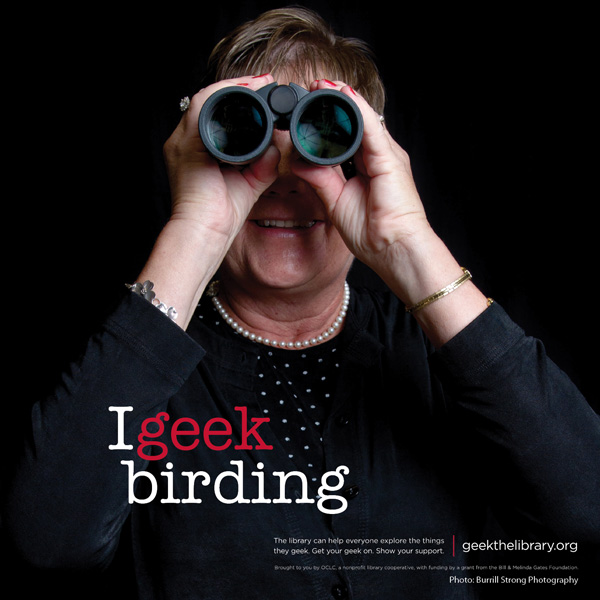 Of COURSE you're not a bird. Let's all share a laugh over that silly misunderstanding.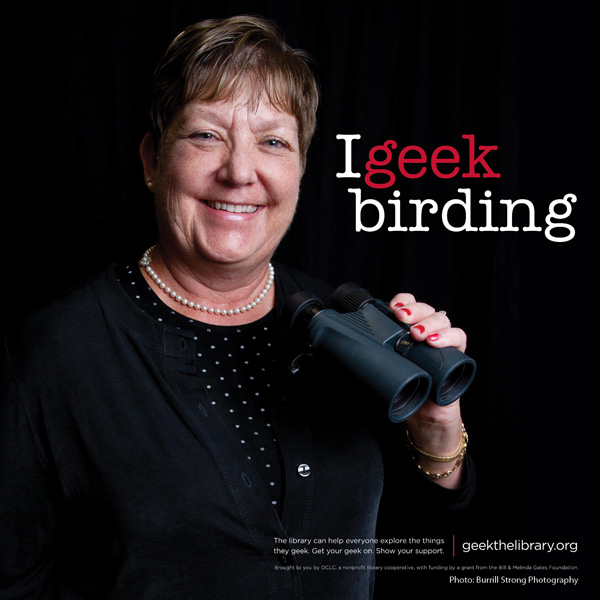 In all seriousness, Nancy was a lot of fun to work with. Big thanks to her for making the trip to Chelsea!
Do you live in the Chelsea area? Would you like your own Geek photo? OF COURSE YOU WOULD. Contact the Chelsea Library to schedule your session!