Next up in Chelsea's Geek the Library photos: Chris, the man responsible for the various adult beverages you can now consume at the Chelsea Alehouse! (And, as is plainly evident, the curator of fabulous facial hair.)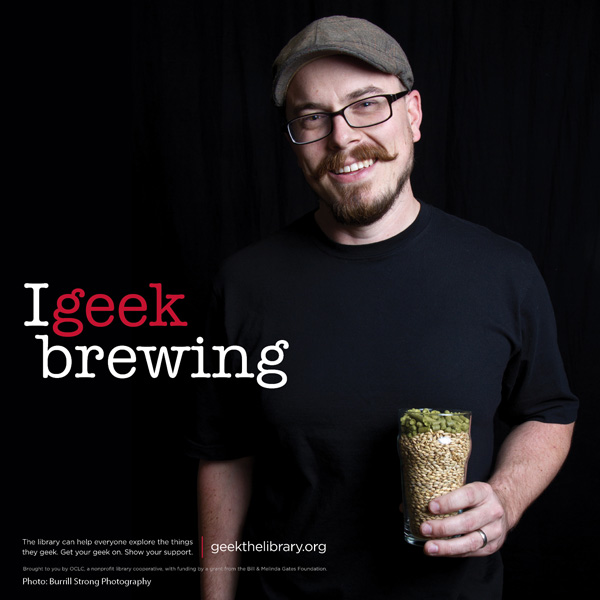 You all probably realize this already, but just to be clear: he's not holding an actual potation you can purchase at the Alehouse. Those are just the ingredients. Please don't go asking for one of those. I mean, I guess you can, but I don't think he'll bring you a glass of that.
Do you geek something? OF COURSE YOU DO. Whatever you geek, the Chelsea Library supports you! Be sure to return the favor.