The outstanding Chelsea House Orchestra had its annual Hometown Show.
Before we get into the show itself, I have to share with you this photo: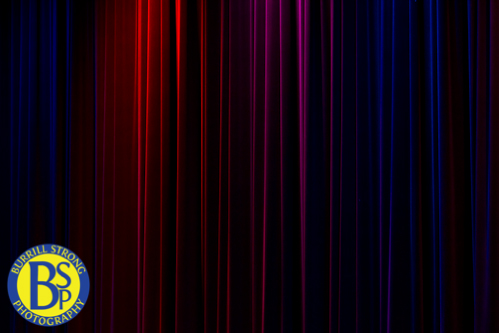 That's how they had the curtain lit early in the show, and when I spotted it I thought it would make a cool photo. Uh…yeah, it did.
Anyway. On to the music!
The show started with the middle school musicians getting all musical and such.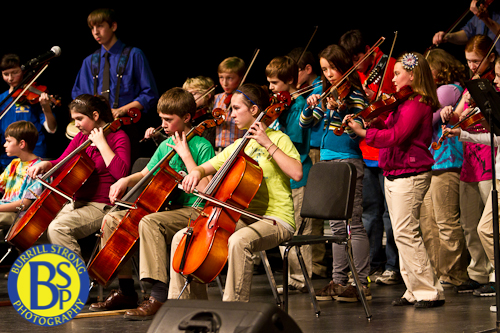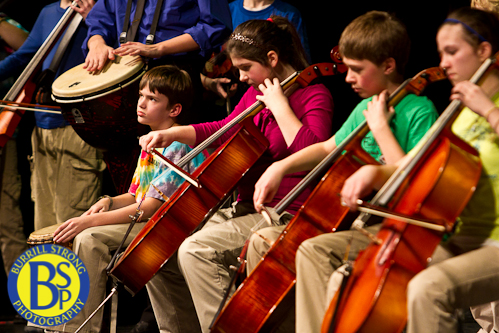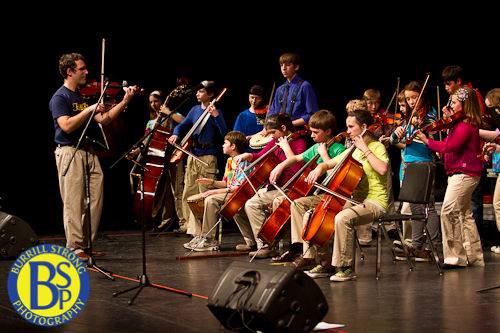 Next up was CrossBow, a celtic group featuring students from Grand Valley State University. How'd they end up on stage in Chelsea? Several of the band's members are former CHO members.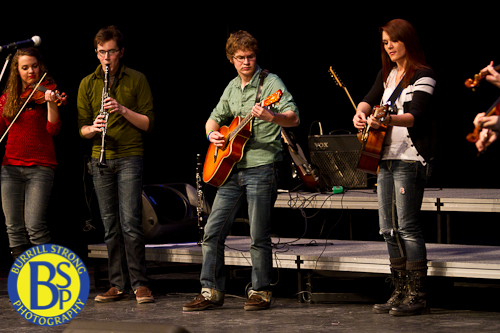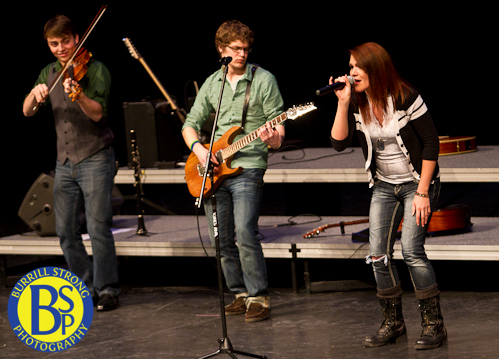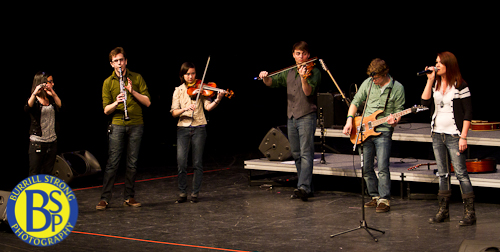 When they were done, CHO took the stage.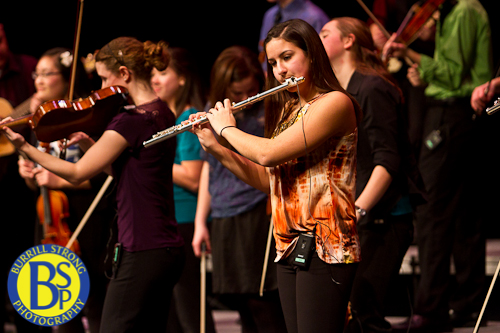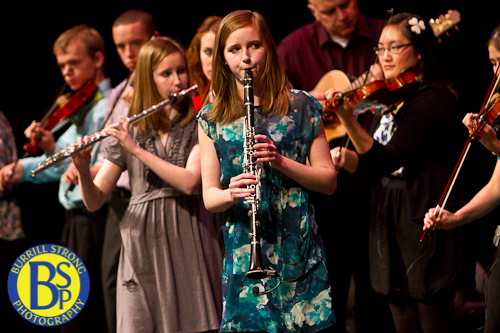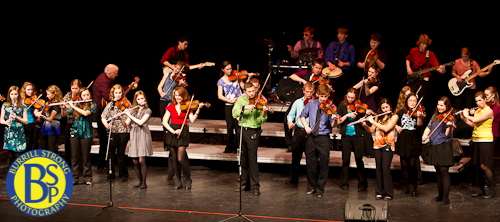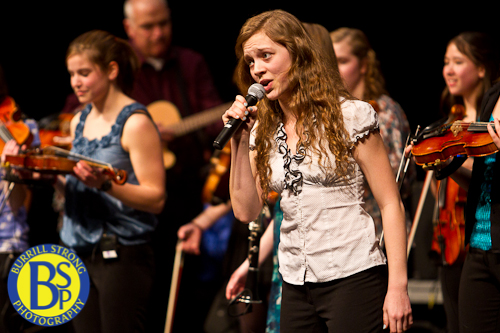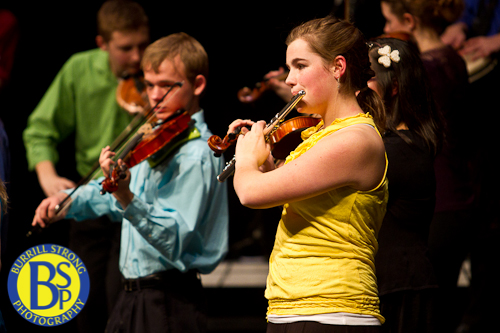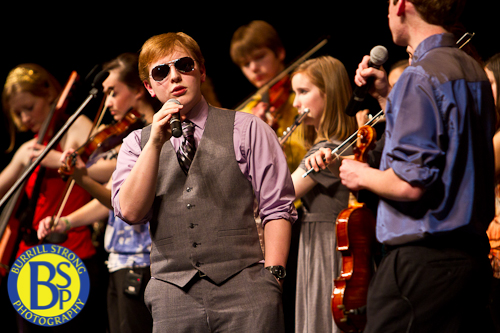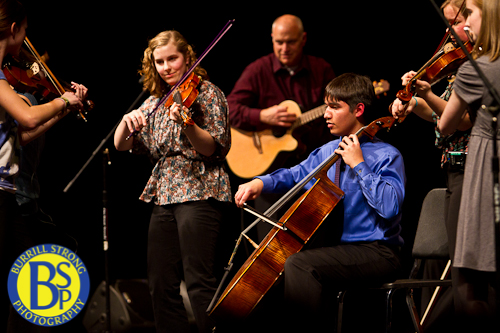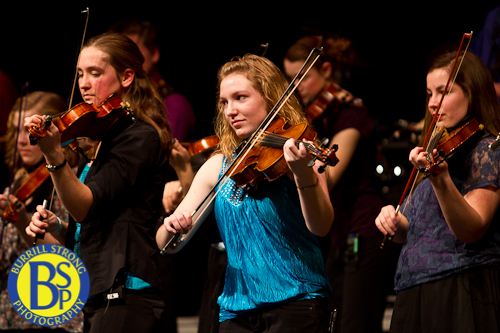 Later in the show, they invited the fifth grade musicians to join them on stage for a couple songs. It brought back memories of my (rightly) short-lived career as a violinist in sixth grade. But unlike me, these kids did a great job.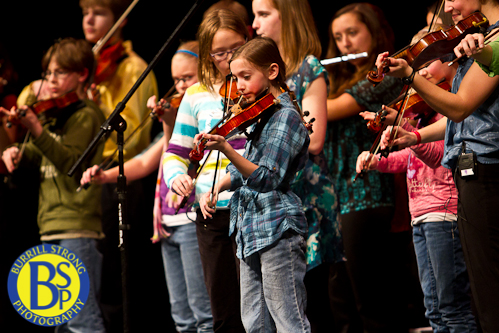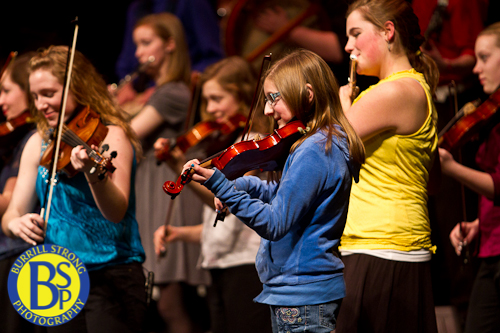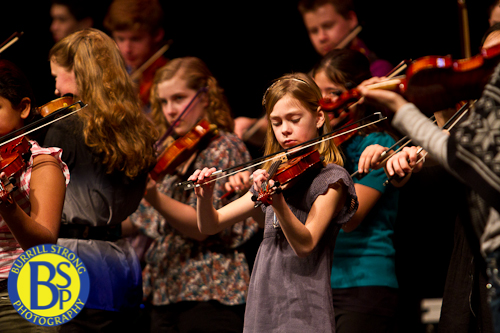 They got high fives from the director on their way off the stage.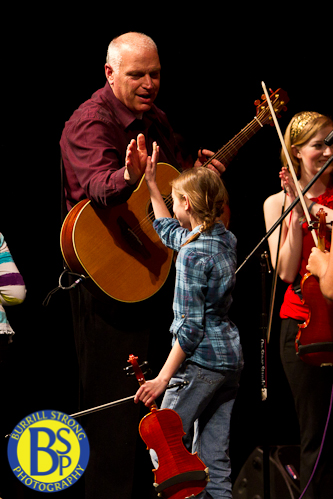 If you've never been to the CHO Hometown Show, you're missing out — the shows are a lot of fun. I mean, I'd encourage you to catch any one of their shows, but the Hometown Show is especially fun.