The Monitors and the Merries traveled to Detroit's historic Fort Wayne to play matches against the Early Risers and the River Belles. (If you're not familiar with the Fort Wayne that isn't a city in Indiana, check out the history of the star-shaped fort on the Detroit River.) I'd been looking forward to these matches for weeks. Why? Because these matches were played not on the adjacent parade grounds, but inside the fort itself! Here's a look at the field from behind home: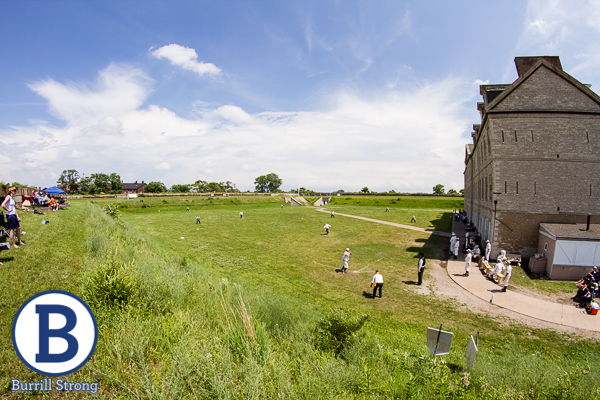 The building on the right is the original barracks. The hills lead up to the top of the walls — and provide an excellent viewing angle for spectators! — and the main gate is out of the frame to the right. At the far corner you can see the entrances to two tunnels; keep those in mind (both for later in this post and for another post to come). The quirks of the fort's field presented a few extra challenges to the ballists, but when it comes to authentic venues for vintage base ball, Fort Wayne is about as good as it gets.
Also notable: this was the Merries' first-ever full match! HUZZAH!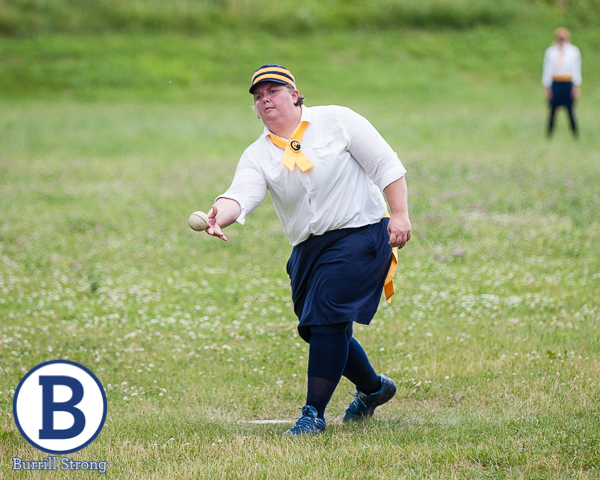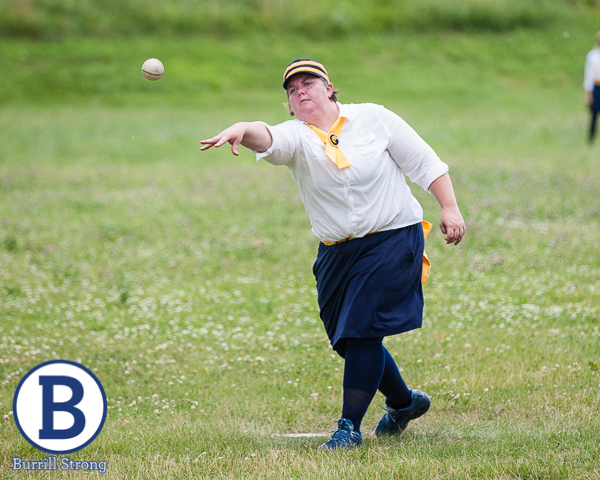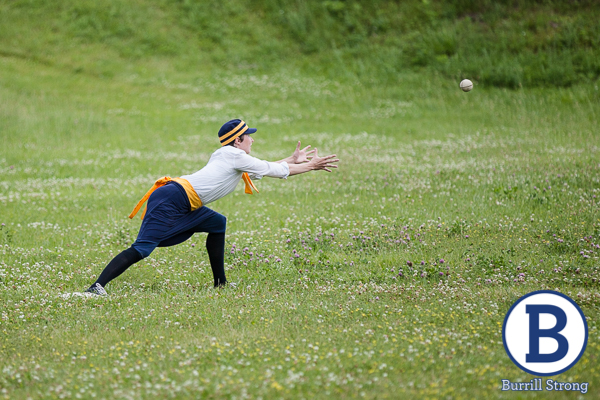 There was a good play at the plate: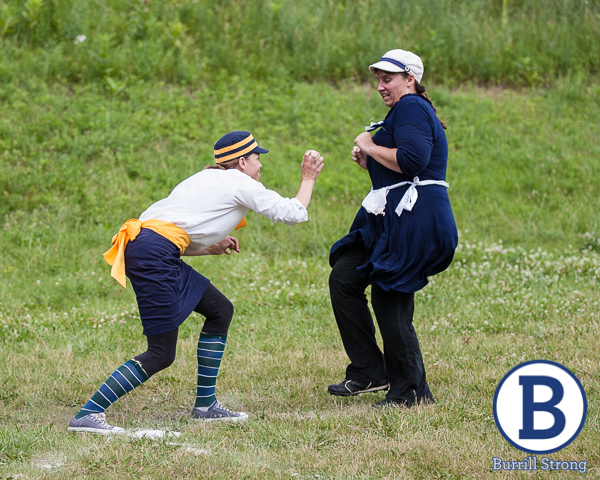 That photo is one of a burst of seven, and the sequence was too much fun not to animate: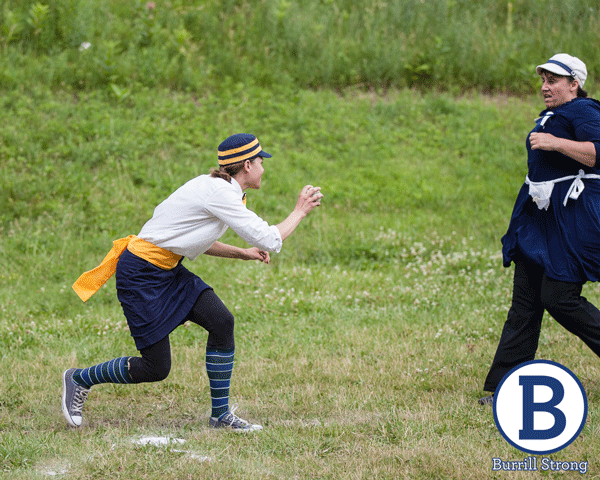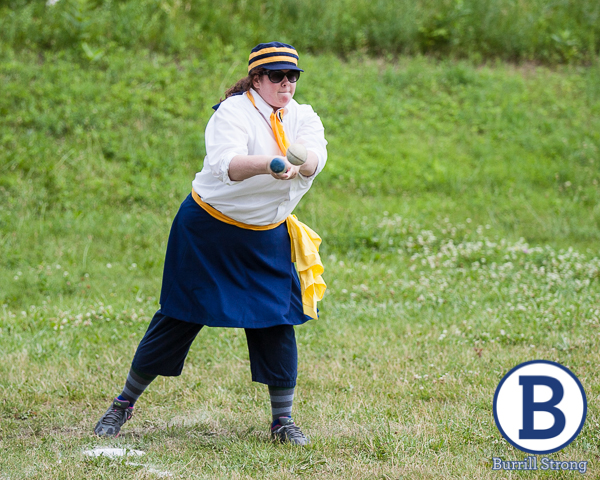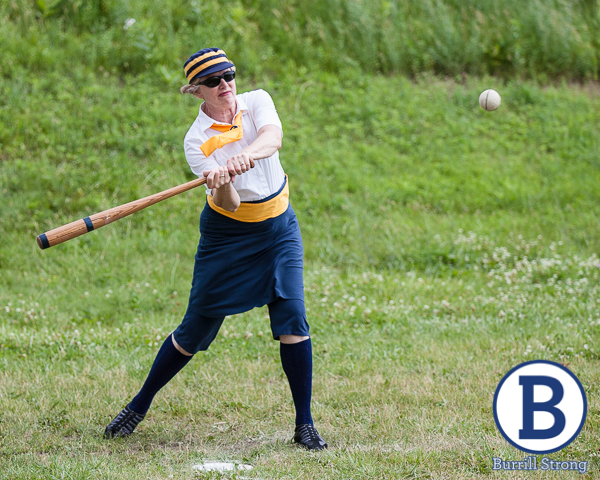 Remember the tunnels at the far corner? You can see one entrance in the background of this photo: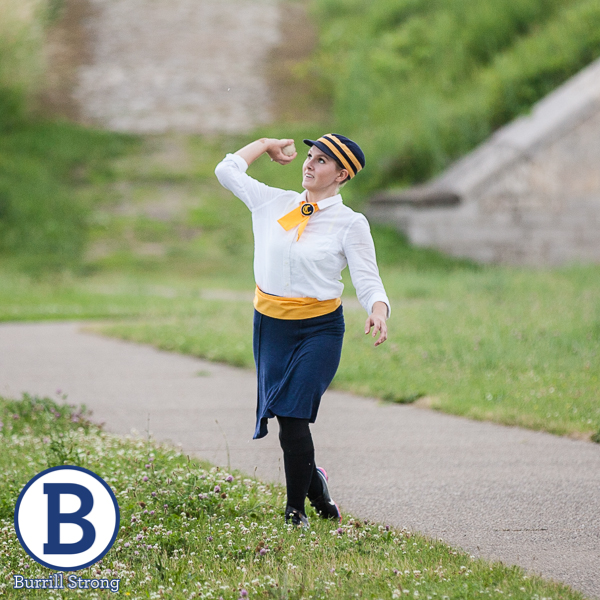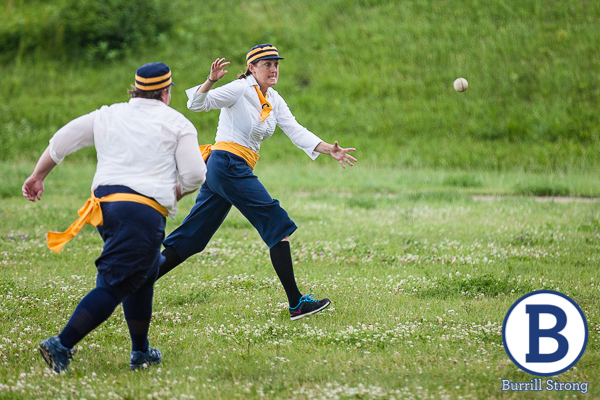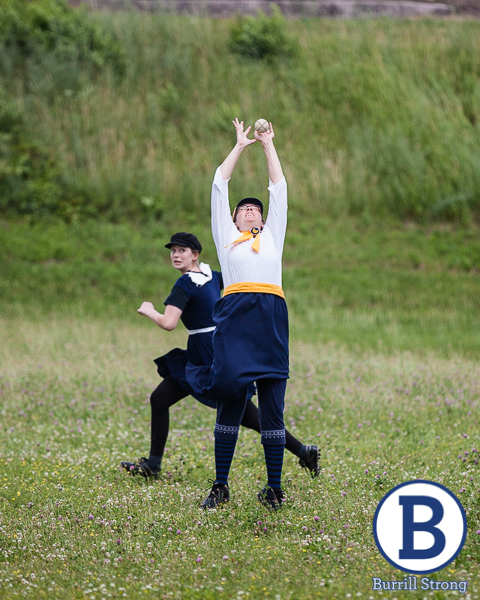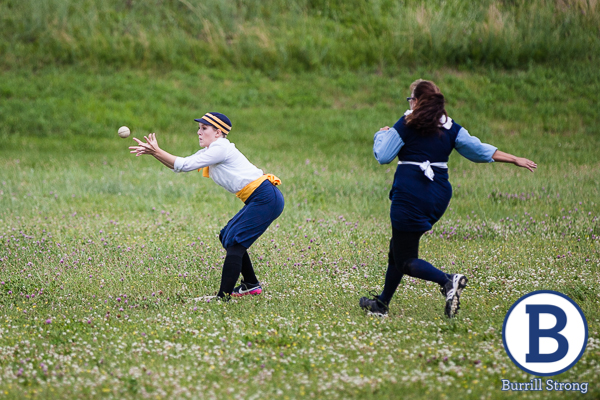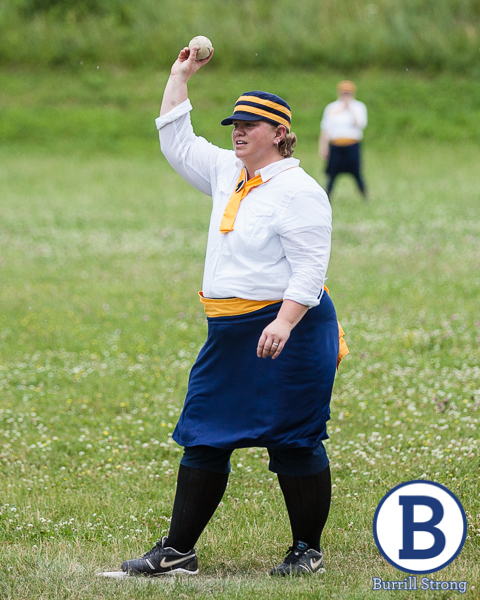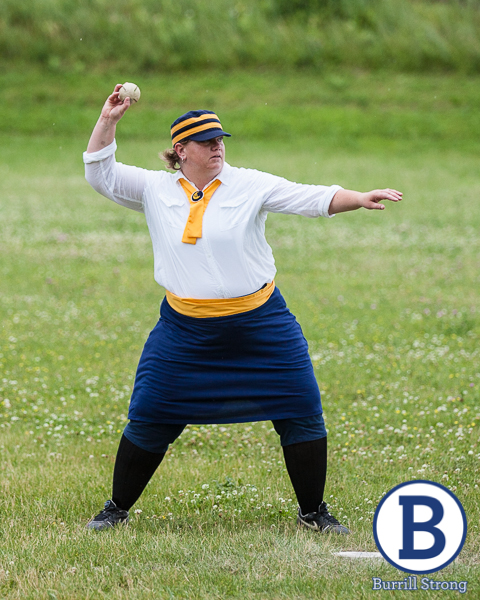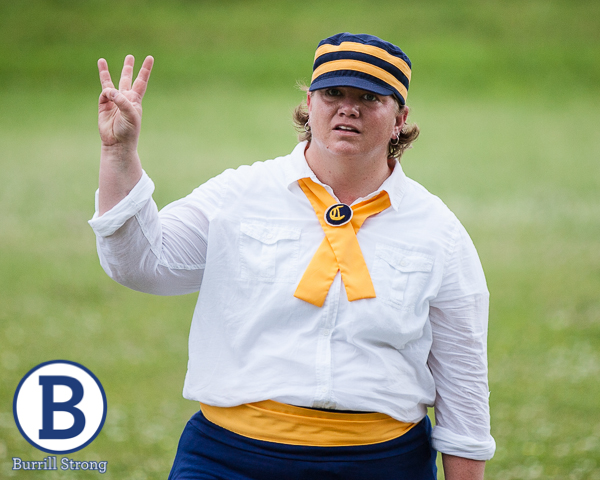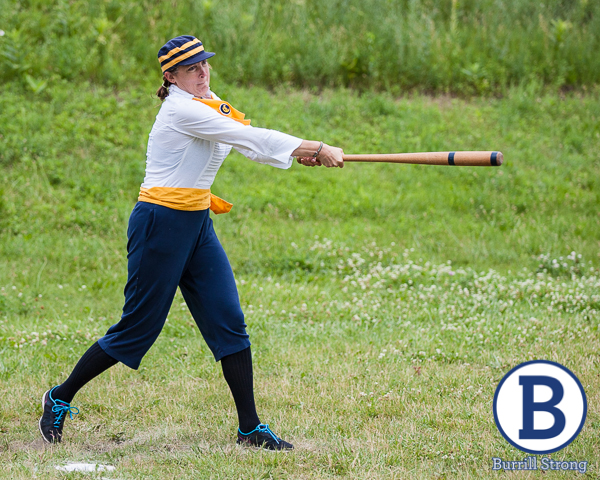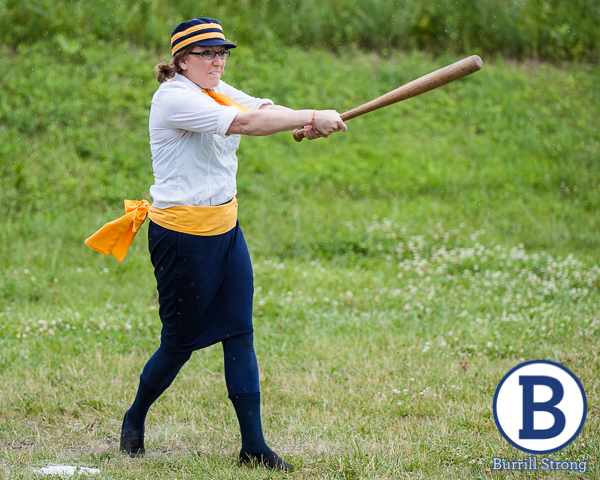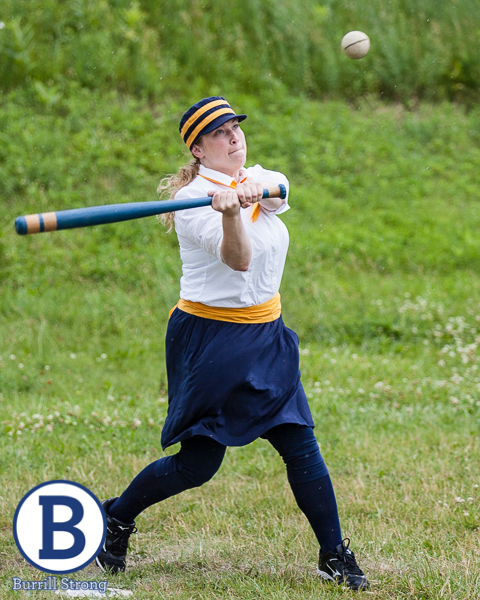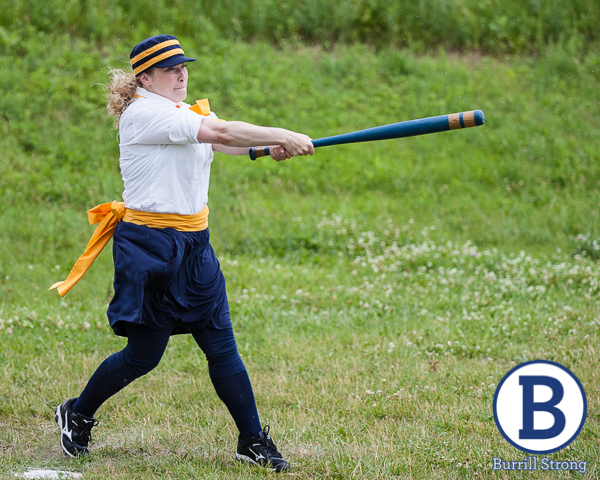 The match ended in the rain, but the Merries were all smiles.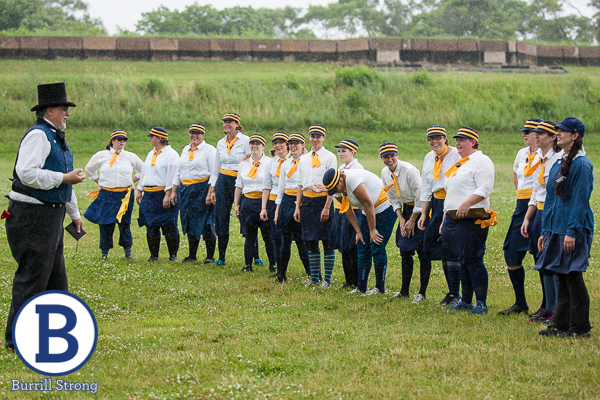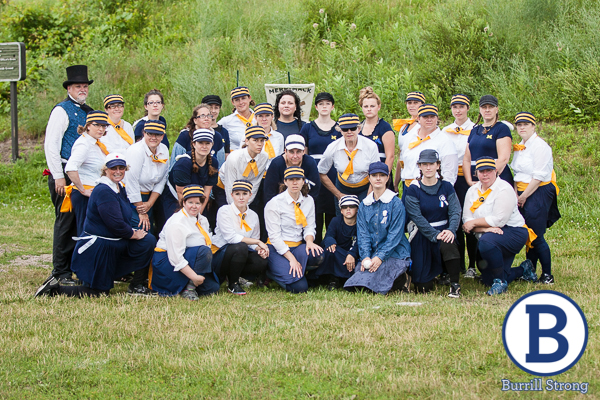 Both the Merries and the River Belles have a player with the same nickname. Here are both Half Pints together.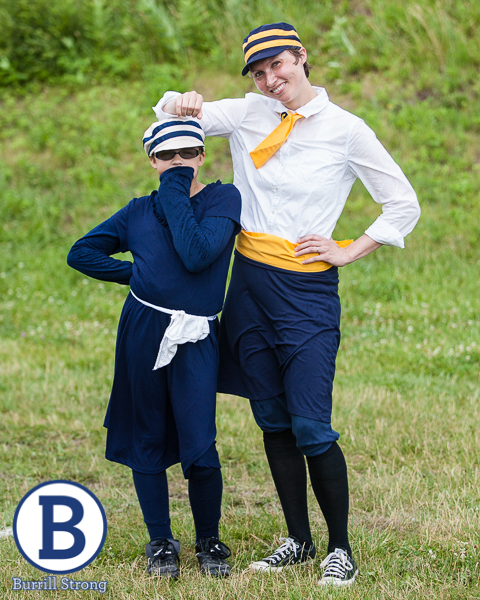 Together, they're a Pint!
After a brief warmup, the Monitors took the field against the Early Risers.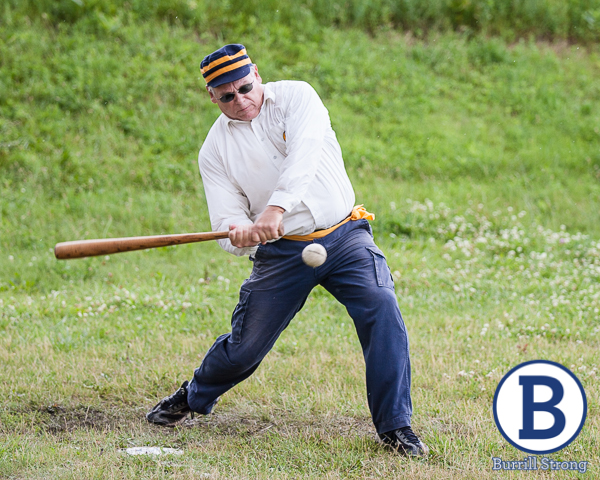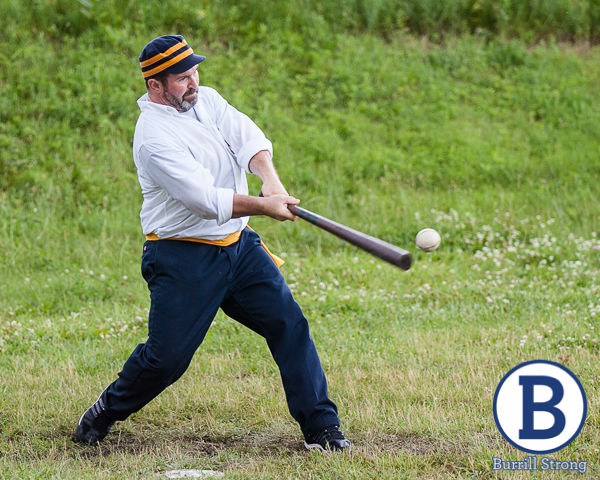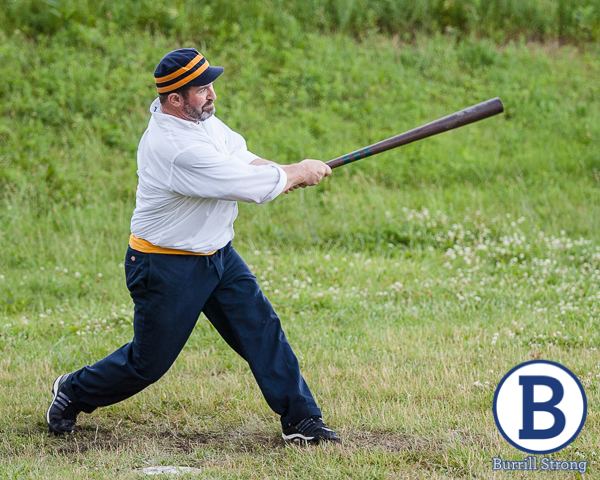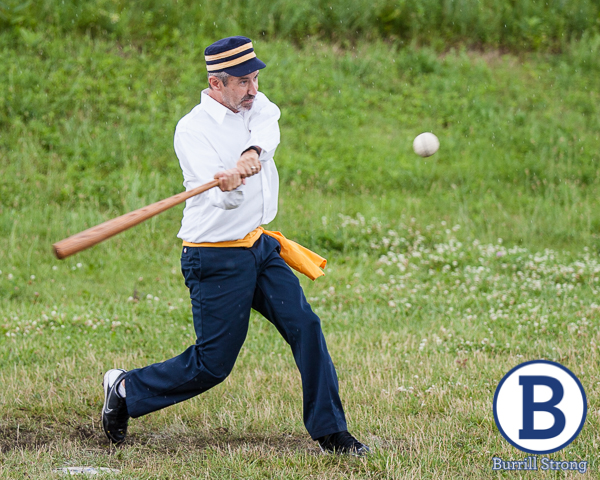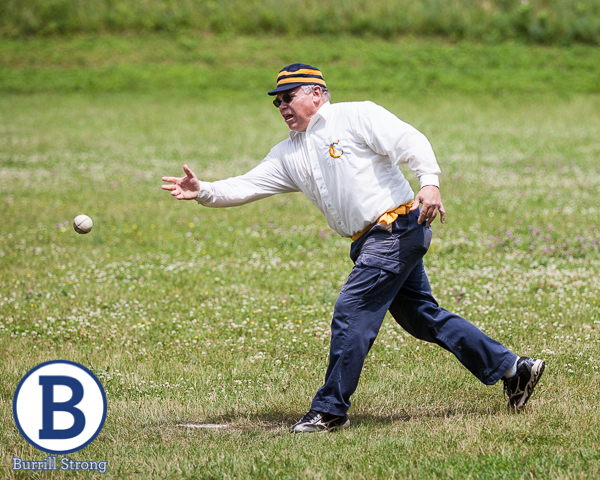 Here's another photo with a tunnel entrance in the background: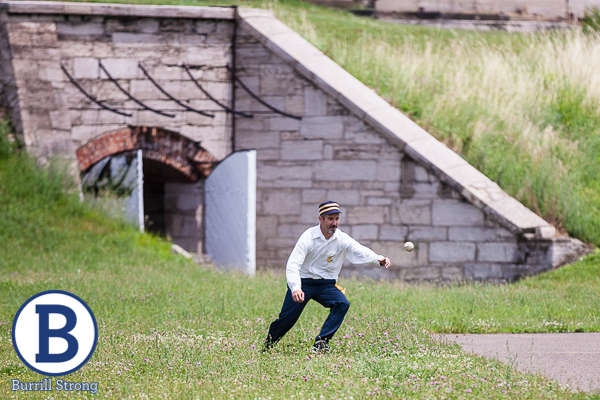 Note the paved path on the right side of the photo. If a ball was hit hard and bounced on the path, it could bounce near or even into a tunnel. In fact, one hit did make it all the way to a tunnel. Like I said, extra challenges.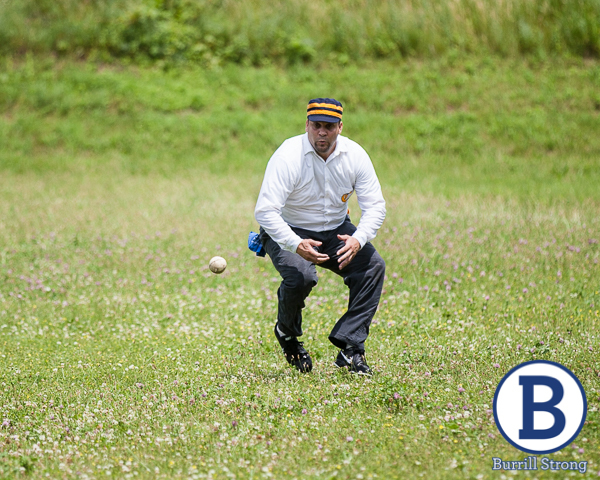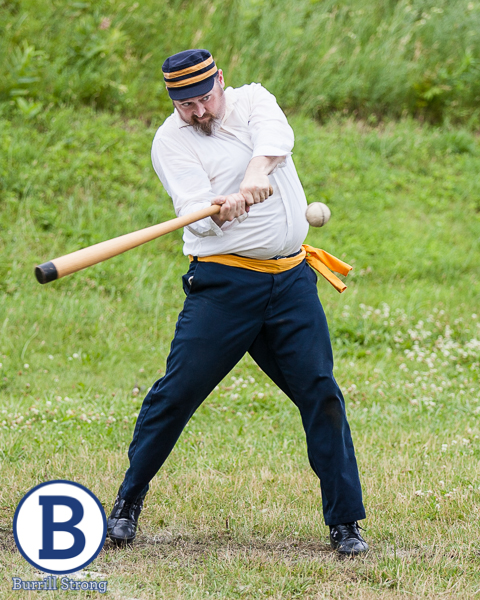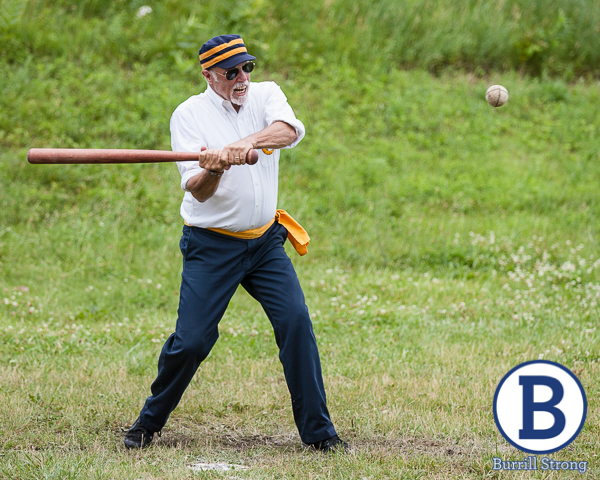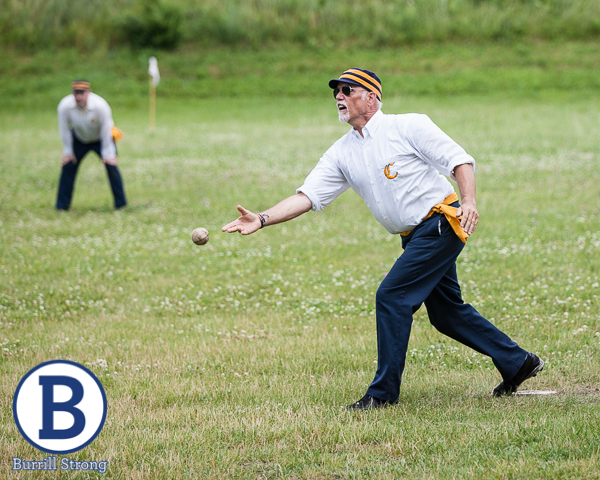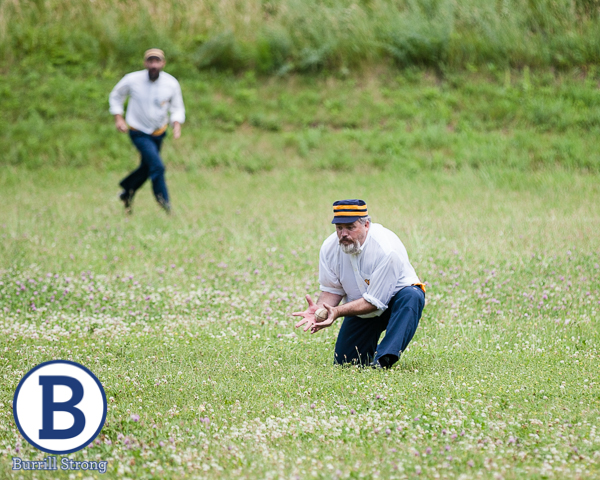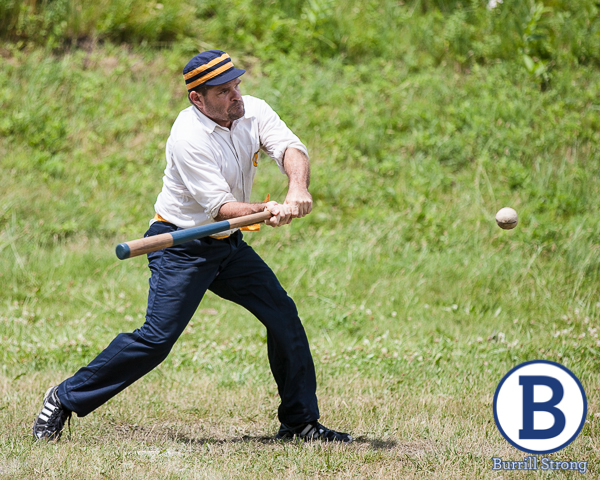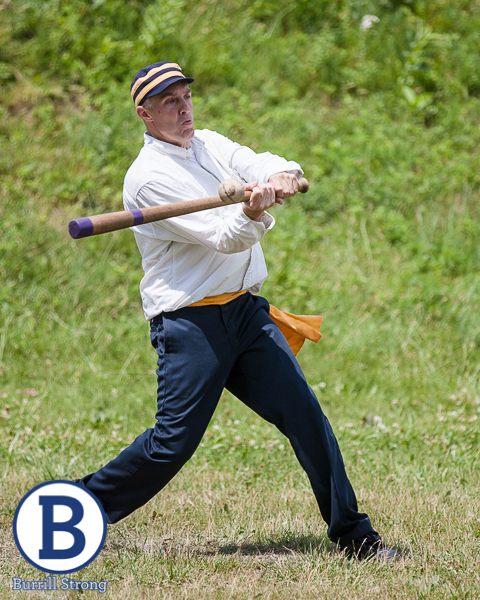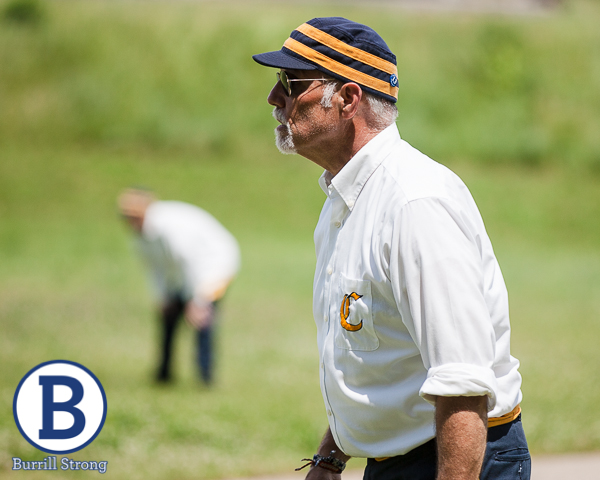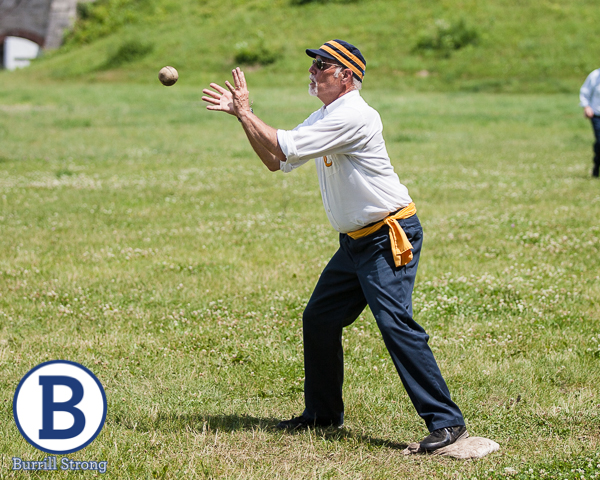 Spectators who preferred shade over the view from the walls chose to sit next to the barracks along the first base line.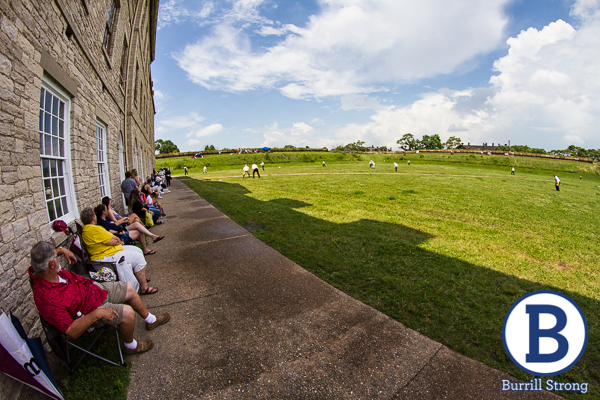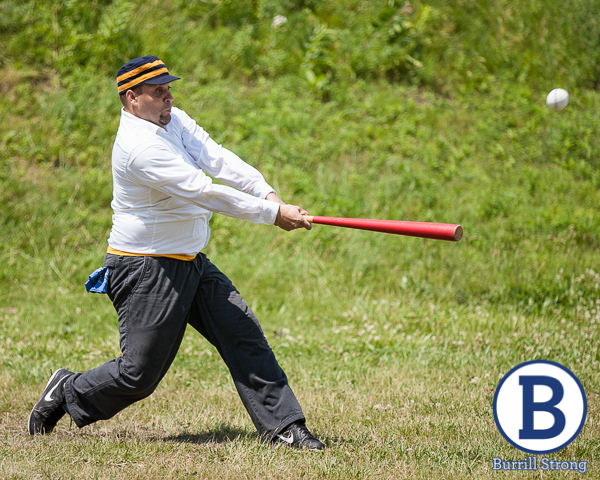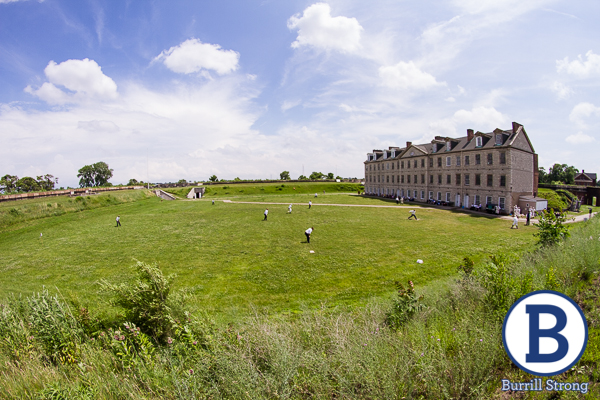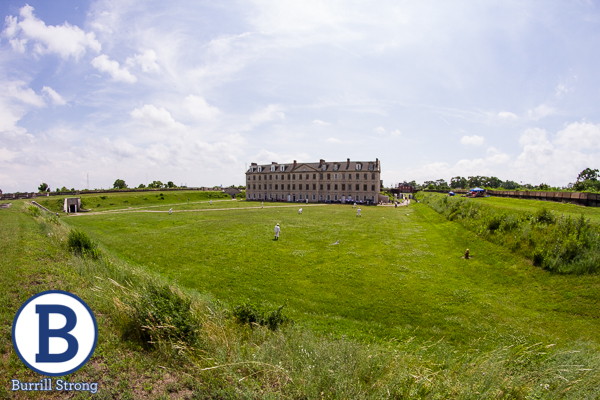 When a you score a run, you ring the bell: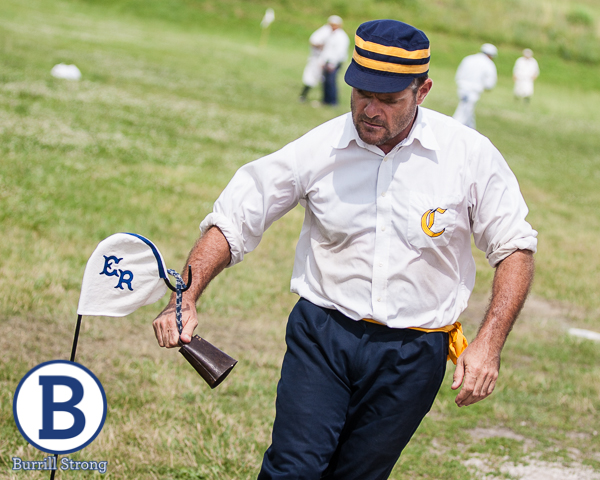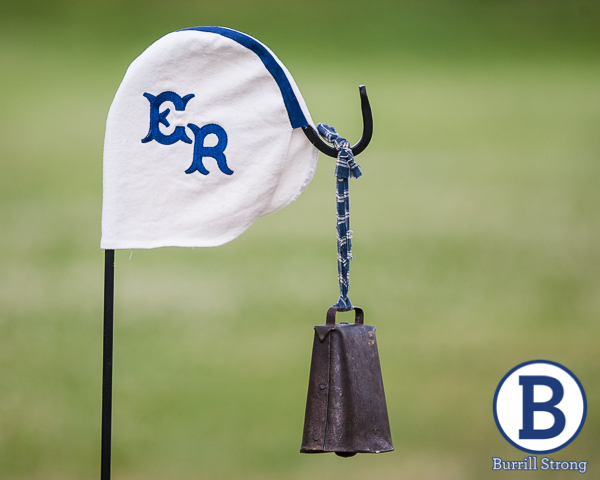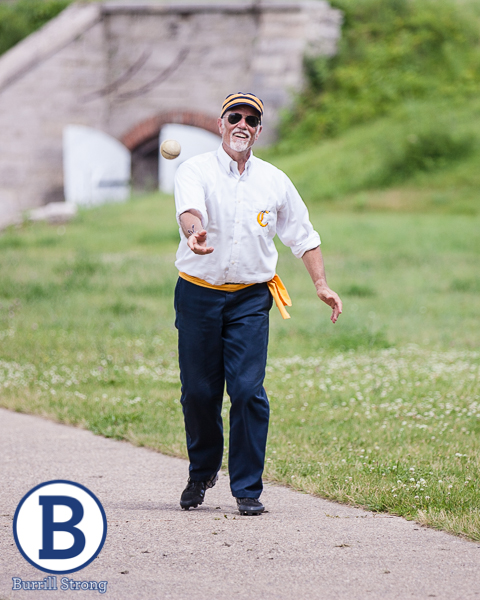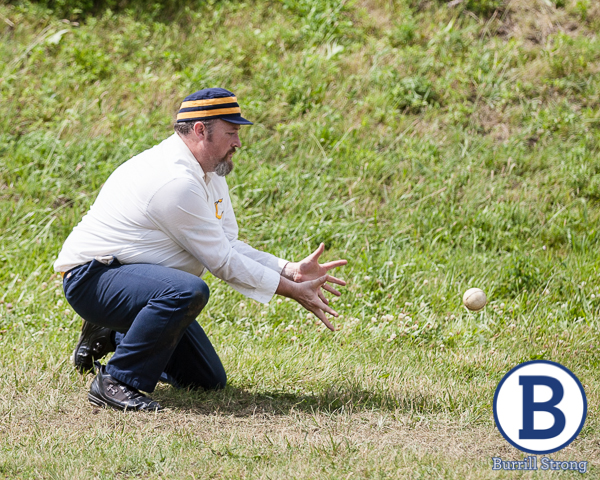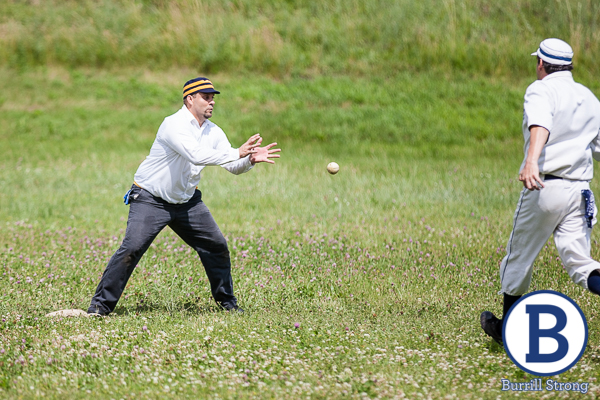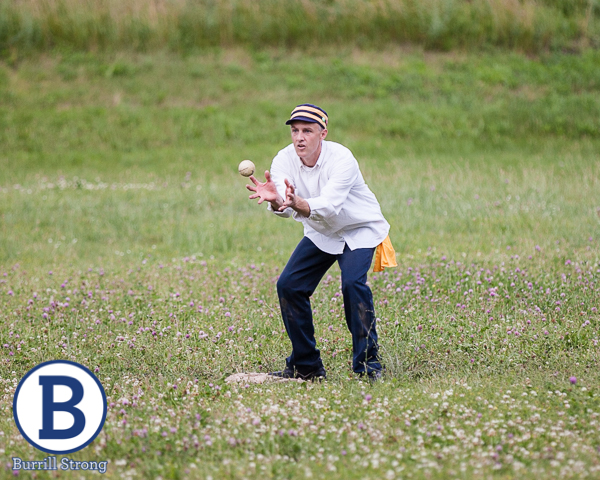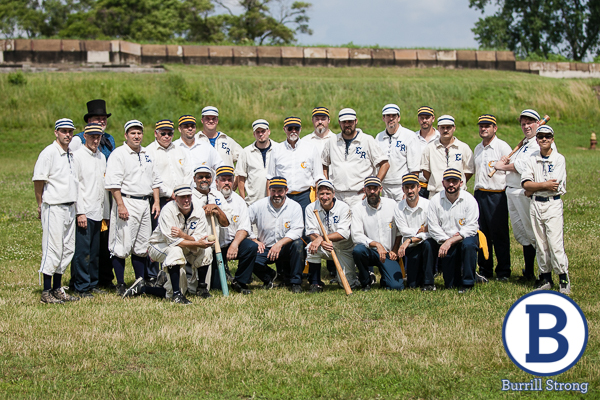 After the match, some of the kids ran the bases.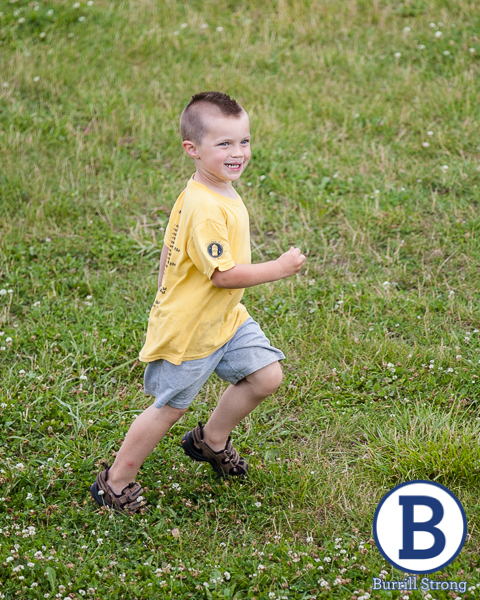 One little guy got a ride.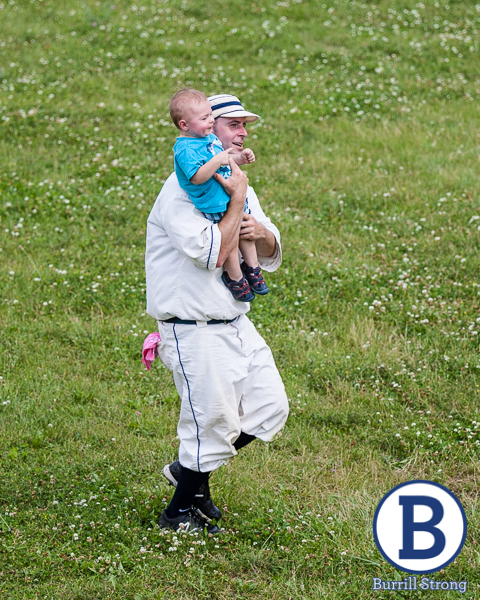 And then my dad posed with a bat, just for fun.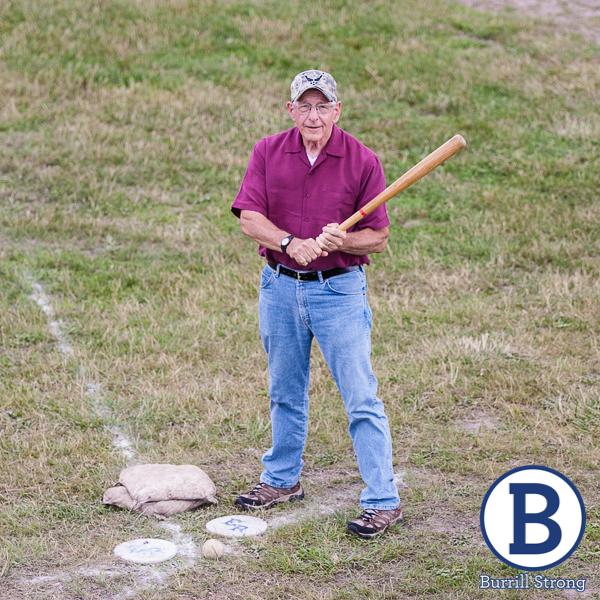 Before I left, I spent some time exploring and photographing the fort. Those photos will show up here soon.